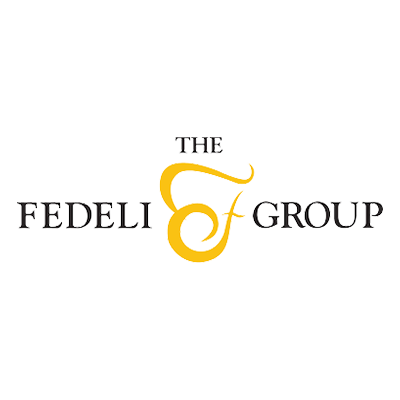 thefedeligroup.com
5005 Rockside Rd
Independence, OH 44131
Megan Ewing
mewing@thefedeligroup.com
Kim George
kgeorge@thefedeligroup.com
Company Type: Private
Number of Employees: 95

% of Young Professional Employees: 35%
How would you describe your culture?
Being an associate at the Fedeli Group means that you are authentic, empathetic, humble, accountable and hold yourself with the utmost integrity. A culture rooted in life-long learning, integrity, and team provides associates the opportunity to contribute to their personal success through service to clients, fellow associates, and community. OUR WHY: To impact the lives of those we serve in business and in life
How would you describe your mission and what you do?
To help clients protect assets and enhance employee outcomes through the delivery of exceptional risk management and employee benefit consulting services and products.
Health Insurance

Dental Insurance

Vision Insurance

Flexible Schedule

Office Closed for Holidays

Remote Work Options

Retirement Plan

Educational Assistance
Bonuses/Raises

Paid Time Off

Company Events

EAP

STD

LTD

Employer Paid life

Vol life

Critical Illness & Accident Insurance
What types of positions do you typically hire young professionals for?
Multi-level positions in different departments across the company within the insurance and risk management industries.
What qualities do you look for in a candidate?
Proactive & Consultative, Congenial, Collegial, Cooperative, Collaborative
Do you have an internship program?
Yes – flexible internship program that is uniquely crafted to support various department throughout the company, including: employee benefits, property & casualty and marketing.
Do you have any internal Young Professional groups?
What types of employee training/development do you offer to help Young Professionals make an impact and grow?
We provide in-person and online training through our Learning and Development platform known as Ignite. Programs include:
Creating Personal Development Plan
Identifying Your Strengths and Development Areas
Business Writing Skills
Presentation Skills
Planning & Organizing
Customer and Client Expectations and How to Exceed Them
Handling Complaints
Providing Meaningful Feedback
Setting Boundaries in a Workplace
How Sourcing Performance Influences Productivity
Talent Pooling Your Candidates
Diversity Sourcing
Finding & Approaching Passive Candidates
Intercultural Communication and Competence
Being Part of a Project Team
Direct Hiring and Sourcing Candidates
Unconscious Bias and Conscious Inclusion
How do you help your employees get involved in the community (i.e. volunteer program, service days, etc.)?
Numerous opportunities to volunteer and structured services days