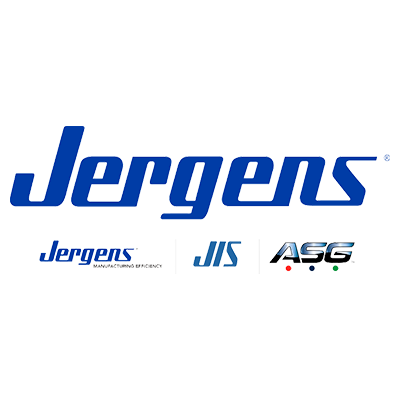 15700 S. Waterloo Rd.
Cleveland, OH 44056
Company Type: Private
Number of Employees: 260
% of Young Professional Employees: 13%
How would you describe your culture?
Our culture is one that really stands out, which can be proven by the number of tenured employees here at Jergens who have worked here 15, 20, and over 25 years. With being founded back in 1942, there have been many changes, but one thing has remained constant – the core values of Jergens. A dedication to honesty, hard work, excellence in all we do, and a commitment to family. These values are the foundation upon which the company was built, the standard for how every Jergens employee conducts themselves today, and will continue to set the direction into the future as we continue to grow our family of employees.
With our culture employees can grow, succeed, and have fun no matter what department they work in because we are still one Jergens family.
How would you describe your mission and what you do?
In 1942, Jergens Inc. opened its doors and began its journey to grow into one of the world's largest manufacturers of standard tooling components, vises, and other work holding equipment. In the decades since the beginning, there have been numerous milestones that have not only shaped this family business but the industry as a whole. Today, three separate divisions provide superior engineered solutions, products, and services, supporting manufacturing customers around the globe.
Health Insurance

Dental Insurance

Vision Insurance

Paid Family Leave

Corporate Discounts
Office Closed for Holidays

Educational Assistance

Retirement Plan

Bonuses/Raises

Paid Time Off
What types of positions do you typically hire young professionals for?
With being in the manufacturing industry, there are a variety of different positions and career paths that young professionals can take advantage of! Positions such as Customer Service, Engineering, Marketing, Purchasing, and more!
What qualities do you look for in a candidate?
We look for candidates who are motivated, hardworking, and who have a passion to grow! Any great candidate has enthusiasm for their career.
Do you have an internship program?
We have internships mostly in the engineering and marketing departments. Interns or Co-ops are mentored by employees in the departments to gain a rounded experience. Our internship programs are hands-on that provide real-world experience, allowing for the interns/co-ops to gain more knowledge. We typically have 5-7 interns/co-ops at once, which creates a nice community of comradery and professionalism.
Do you have any internal Young Professionals groups?
At Jergens, our culture is extremely important to us. We have been family-owned since 1942, and we have a very family-oriented and positive working environment. We also have many internal team member engagement activities throughout the year. This includes monthly Lunch and Learns, an annual Family Fall Festival, Corporate Challenges, and we also have annual Luncheons and Cook Outs.
What types of employee training/development do you offer to help Young Professionals make an impact and grow?
We offer our employees many avenues to grow professionally and personally through various training and development opportunities. We offer tuition reimbursement for anyone who decides to further their education formally, while also offering specific training relevant to their position here at Jergens. We believe in training our employees so that they can grow with the company, while also growing personally.
How do you help your employees get involved in the community (i.e. volunteer program, service days, etc.)?
Around the holiday season, we host food drives where we donate food to the Cleveland Food Bank, which also happens to be our neighbor. Jergens is actively involved in the community through different organizations, and we encourage our employees to do the same.