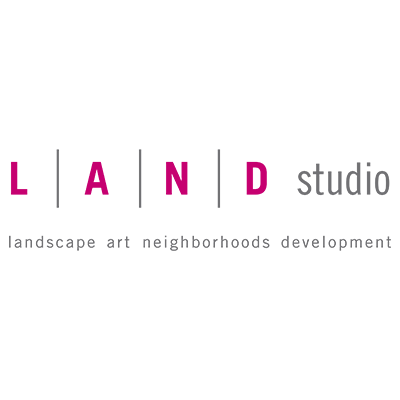 land-studio.org
1939 W. 25th Street
Suite 200
Cleveland, OH 44102
Megan Jones
mjones@LAND-studio.org
Company Type: Nonprofit
Number of Employees: 18
How would you describe your culture?
Hardworking, fun, artistic, inspired, creative, passionate about Cleveland, collaborative
How would you describe your mission and what you do?
To create places and connect people through public art, sustainable building and design, collaborative planning, and dynamic programming.
Describe some of the work your organization does and the programs or events you run.
Public Art including murals and sculptures throughout Cleveland's neighborhoods. Public space planning, fundraising, and implementing.
What type of opportunities do you have available? (volunteers, young professional groups, associate board, board of directors)
What types of positions do you typically hire young professionals for?
Internships in Graphic Design, Park Programming, Project Management
What qualities do you look for in a candidate?
Self motivated, excited to learn, enthusiastic, not afraid of challenges
Do you have an internship program?
LAND has a paid interns throughout the year. Generally the terms are full time for three to four months. In the summer there might be a need for more thank one intern. We have had interns that focus on graphic design, project management, and planning programs in neighborhood parks. The interns work on diverse projects and engage with all staff throughout their time with LAND.
What types of employee training/development do you offer to help Young Professionals make an impact and grow?
LAND staff is encouraged to invite their young professional staff to all meetings to ensure access to all parts of the organization. There are team building events and board meetings to introduce young professionals. Young professionals are also given responsibility and ownership of projects to build confidence and learn the LAND Studio business.
Health insurance

Dental insurance

Vision insurance

Flexible schedule

Paid family leave

Office closed for holidays

Remote work options
Remote work options

Retirement plan

Bonuses/raises

Paid time off

Company events

Diversity & inclusion resources and/or training