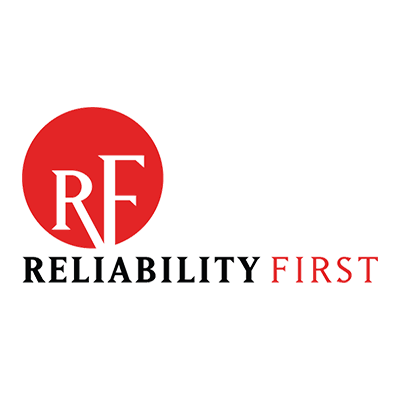 3 Summit Park Drive
Suite 600
Cleveland, OH 44131
Wendy Weaver
Senior HR Manager
Wendy.Weaver@rfirst.org
Company Type: Nonprofit
Number of Employees: 85
% of Young Professional Employees: 40%
How would you describe your culture?
RF is very welcoming and connected. We bring everyone together via culture chats, volunteering, coffee chats, and other events. Individualities are celebrated and everyone has a place here! Are you a life-long learner? RF encourages employees to continuously learn and develop new skills by offering individual development plans and year-round training opportunities. RF also is very innovative, encouraging new ideas every day and celebrating those new ideas with our Annual Innovation Awards.
How would you describe your mission and what you do?
ReliabilityFirst works to maintain the reliability, security and resilience of the electric grid across 13 states and the District of Columbia, which stretches from the Atlantic Seaboard to Lake Michigan. The electric grid is the backbone of our economy, is critical for our national security and necessary to support our public welfare.
Health Insurance

Dental Insurance

Vision Insurance

Flexible Schedule

Paid Family Leave

Office Closed for Holidays

Retirement Plan

Educational Assistance
Paid Time Off

Company Events

Diversity & Inclusion Resources and/or Training

Half day Fridays during the summer months (Memorial Day to Labor Day)

Robust wellness program

Hybrid working schedule

401k with employer match of 100% up to 6% contribution, profit sharing and safe harbor
What types of positions do you typically hire young professionals for?
Attorneys, Cyber Security Experts, Data Statisticians, Power System Engineers and Computer Scientists, and Social Scientists (human resources experts) Electrical engineers, Computer engineers, Statisticians and risk experts, Professional auditors, Organizational design experts, Professional trainers and Communication experts.
What qualities do you look for in a candidate?
Accountable, good decision-making and communication skills, innovative, driven, professional, willing to learn, great attitude.
Do you have an internship program?
Yes, we offer year-round internships. Hours can range from 15-20 hours a week during the school year and 20-28 hours during the summer months.
Do you have any internal Young Professional groups?
What types of employee training/development do you offer to help Young Professionals make an impact and grow?
Tuition Reimbursement Program Individual Development Plan that focuses on professional and personal goals Lunch and Learns throughout the year Company training provided throughout the year on soft skills and technical skills.
How do you help your employees get involved in the community (i.e. volunteer program, service days, etc.)?
We currently volunteer at the Cleveland Food Bank 3-4 times a year. In addition, we have just implemented a Volunteer Time Off program. With this program, employees are offered paid time off up to 8 hours per quarter to go and volunteer.