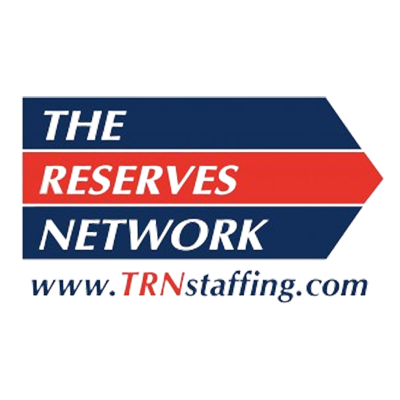 22021 Brookpark Rd.
Fairview Park, OH 44126
Kristen Schroll
Relations Manager
440-779-1400
Company Type:
Public
Number of Employees: 252
How would you describe your culture?
The Reserves Network is family. We take care of "our people"—our customers, the communities we serve and, of course, each other. This is what makes us different. This is what makes us great. This is what makes us The Reserves Network.
How would you describe your mission and what you do?
Every day we make lives better for those people by committing to Quality, Reliability and Integrity. We've built our reputation by living these values every day and creating the flexible workforce solutions and genuine relationships that carry us into the future.
Health Insurance

Dental Insurance

Vision Insurance

Flexible Schedule

Paid Family Leave

Office Closed for Holidays
Retirement plan

Bonuses/raises

Sponsorship & Mentoring

Paid Time Off

Company Events

Diversity & Inclusion Resources and/or Training
What types of positions do you typically hire young professionals for?
Recruiters, Account Executives, On Site Supervisors, Marketing, Accounting, Human Resources, Learning & Performance
What qualities do you look for in a candidate?
Motivated individuals who are willing to learn and grow with us.
Do you have an internship program?
We have an unofficial program that we are currently looking to make more robust for next year.
Do you have any internal Young Professional groups?
What types of employee training/development do you offer to help Young Professionals make an impact and grow?
This initiative is driven by the Learning & Performance Team at The Reserves Network. This Department provides a wide-range offering of training and developmental programs for new and existing employees of all experience levels. This includes weekly and monthly webinars along with on-demand deskside support for training and best practices for specific positions and rolls. The L&P Department includes a team member who specializes in employee mentoring, specifically for new employees or employees new to the staffing industry. Additionally, offerings include: On-going Lunch and Learns; An internal podcast highlighting employees and success stories: a Teams Channel dedicated to contests and employee news; and a Diversity Initiative Group that hosts calls and meetings to share, better understand and appreciate our differences.
How do you help your employees get involved in the community (i.e. volunteer program, service days, etc.)?
We encourage our employees to volunteer in their communities. While we do not have an official program, time out of the office to do these initiatives is encouraged and supported.