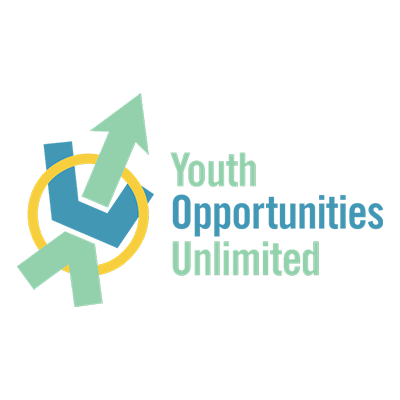 1228 Euclid Avenue
Ste. 200
Cleveland, OH 44115
Company Type: Nonprofit
Number of Employees: 100
% of Young Professional Employees: 30%
How would you describe your culture?
Collaborative with a passion for learning.
How would you describe your mission and what you do?
To prepare teens and young adults to become economically self-sufficient contributors to building Northeast Ohio's educated, skilled and inclusive workforce.
What types of positions do you typically hire young professionals for?
We typically hire young professionals for our specialist positions. However, it really depends on the requirement for the position and the qualifications that the young professional possesses.
What qualities do you look for in a candidate?
We look for a young professional that will be dedicated to our mission. We want a candidate that will live by the Y.O.U. core values.
Do you have an internship program?
Y.O.U. is open to interns.
Do you have any internal Young Professional groups?
Connect Y.O.U. is here to support the mission of Y.O.U. as a whole with a focus of increasing brand awareness and volunteerism in the young professional community of Cleveland. Annual membership is just $25. All members receive the following benefits: The opportunity to support Y.O.U.'s mission by working one-on-one with high school students and helping shape the future workforce of Northeast Ohio Advanced notice of limited volunteer opportunities Special member pricing for events Invitations to members-only gatherings.
What types of employee training/development do you offer to help Young Professionals make an impact and grow?
In 2021, we doubled our investment in professional development, $300 per staff member, under three broad strategies: Self-directed based on performance management goals using platforms, such as BizLibrary and Dayforce Organization-wide internal training on topics designed to build the kind of high performance and caring culture we are creating. Crucial Conversations, Decision-making, Providing feedback, and Emotional Intelligence Opportunity for further professional development through the Carol Rivchun Development Fund (CRED) Employee Scholarship. The fund is named in honor of former CEO Carol Rivchun who strongly advocated for continuing education of her staff. Awardees' educational experiences have included Six Sigma Yellow Belt certification, Salesforce Administrator certification, Spanish courses, wellness coaching, and leadership programs.
Health Insurance

Dental Insurance

Vision Insurance

Flexible Schedule

Paid Family Leave

Office Closed for Holidays

Remote Work Options
Retirement Plan

Bonuses/Raises

Paid Time Off

Company Events

Diversity & Inclusion Resources and/or Training

Paid parking

Access to fitness center