Smart 50 Nominations Now Open – Smart Business

Who are the executives leading the smartest 50 organizations in Northeast Ohio? The Corporate College Smart 50 Awards, presented by Corporate College & hosted by Smart Business, will recognize the top executives of the smartest companies in the region for their ability to effectively build and lead savvy organizations.
All 50 winners will be honored as the Class of 2023 at a special celebration on November 15, 2023 at The Embassy Suites Cleveland. All honorees will be asked to attend a special judging session in October to be interviewed by the judges and make their best pitch for one of three specialty awards that will be awarded for outstanding innovation, impact, and sustainability. Nominations will be accepted through September 8, 2023.
ELIGIBILITY:
Eligible Smart 50 nominees must be a top executive of an organization with a physical office in the Northeast Ohio region. Specialty award winners will be recognized for Innovation, Impact, and Sustainability.
You can find the nomination form here: https://smartbusinessnetwork.submittable.com/submit/256578/2023-corporate-college-smart-50-awards
For more information, please contact Suzi Linn at 440.250.7011 or slinn@sbnonline.com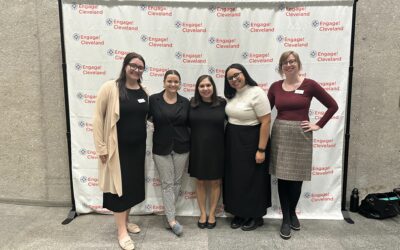 Coming to Fruition: Engage! Cleveland Staff Celebrates Inaugural DE&I Conference Written by...
read more