A Little Bit of Magic in Cleveland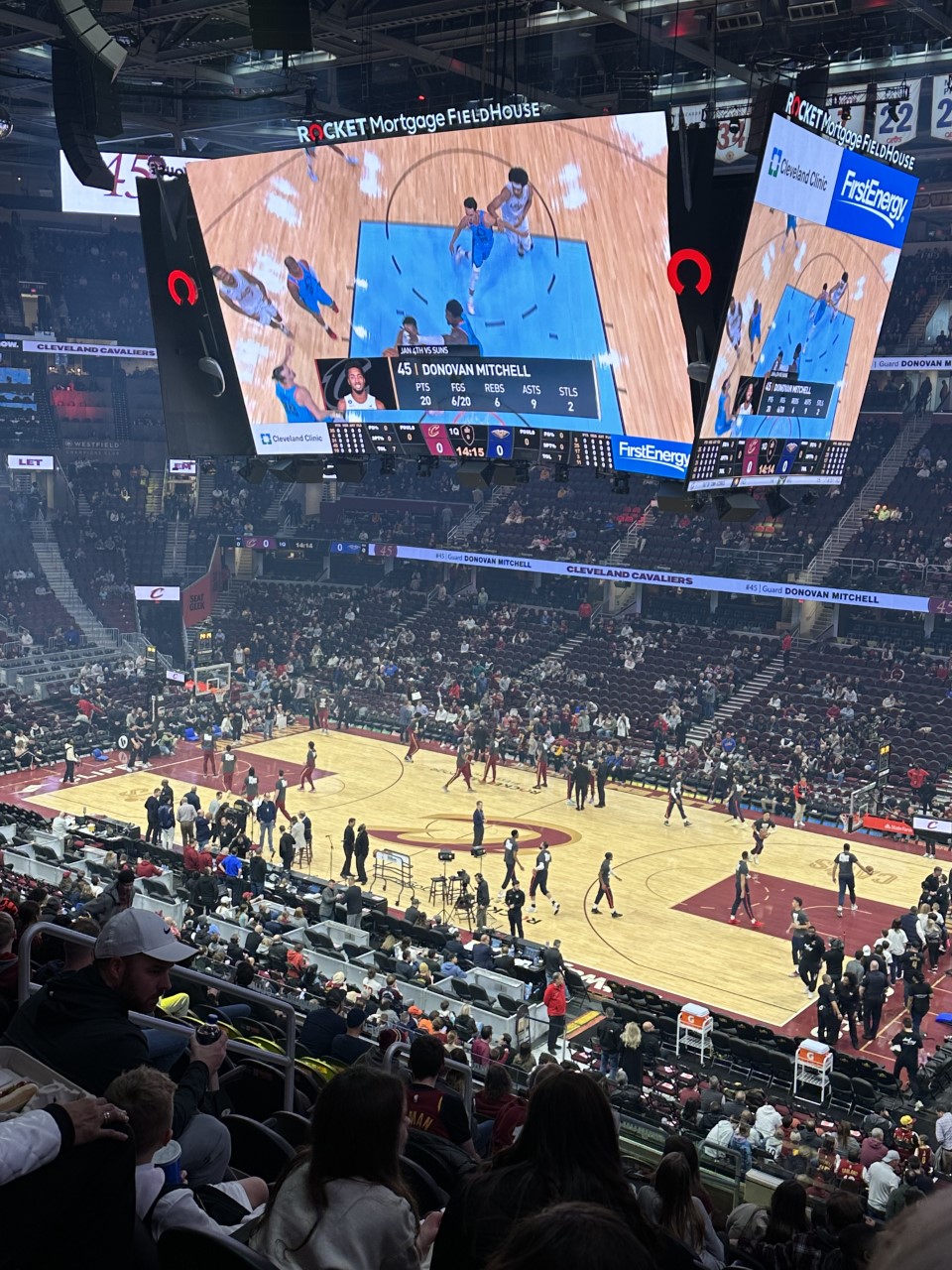 by Ashley Basile Oeken, President, Engage! Cleveland
It has long been on my bucket list to take my 2 young children to a Cleveland Cavaliers game. My husband and I are big sports fans and always attended games while dating. We even met at a Cleveland Indians game.
Our girls have been to Cleveland Indians/Guardians games as well as Cleveland Monsters games, but had yet to attend a Cleveland Cavaliers game. One of the biggest reasons is due to the timing of the games. Anyone with small children knows that the start time of most games directly overlaps with bath/bedtime routines. After searching the schedule, we finally found a game that worked for our family.
On Martin Luther King Jr. Day, the game was set for 3pm. This worked out perfectly. We invited my parents who are huge sports fans to attend with us. We ventured downtown in our Cavs gear ready for the girls first game.
Our first observation was that it was packed. There were so many people and similar to us, many people had brought children since kids didn't have school. We waited patiently to park, ride elevators, get food and the like. We finally found our way to our seats and the fun began. The opening was a bit intense for our kids who are 4 and 6 as it was quite loud. However, the adults very much enjoyed The Cleveland Chorale who sang the National Anthem and added some fun elements to the warm-up introductions.
The ball was then tipped and the game began. The Cavs played the New Orleans Pelicans and it was a rough first half. The Cavs were losing, but our kids had fun with all of the in game experiences. They enjoyed the flex cam where you were supposed to flex your muscles and dancing to all of the music that was played.
Halftime included multiple performances honoring Dr. King. The team also wore t-shirts in remembrance. It was a very nice tribute to an icon. My 6-year old loved it too because she is learning about him at school.
My kids are also notorious for eating their way through any activity at Rocket Mortgage Field House. This definitely helps pass the time and keep them entertained. There are so many options from Cleveland staples to your typical concession fare.  My kids opted for Dippin Dots, hot dogs, pretzel bites, fries and popcorn.
As the game got closer to the end, we were thrilled that the Cavs took the lead and kept it to get a WIN! It was a great first game experience for my kids and a fun way for us to bring 3 generations together. I can't wait for our next game.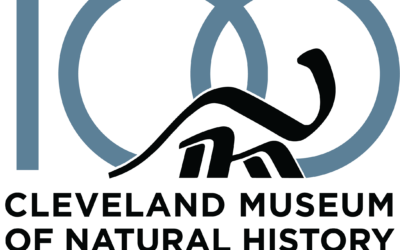 Get to know our newest employer members, the Cleveland Museum of Natural History!
read more