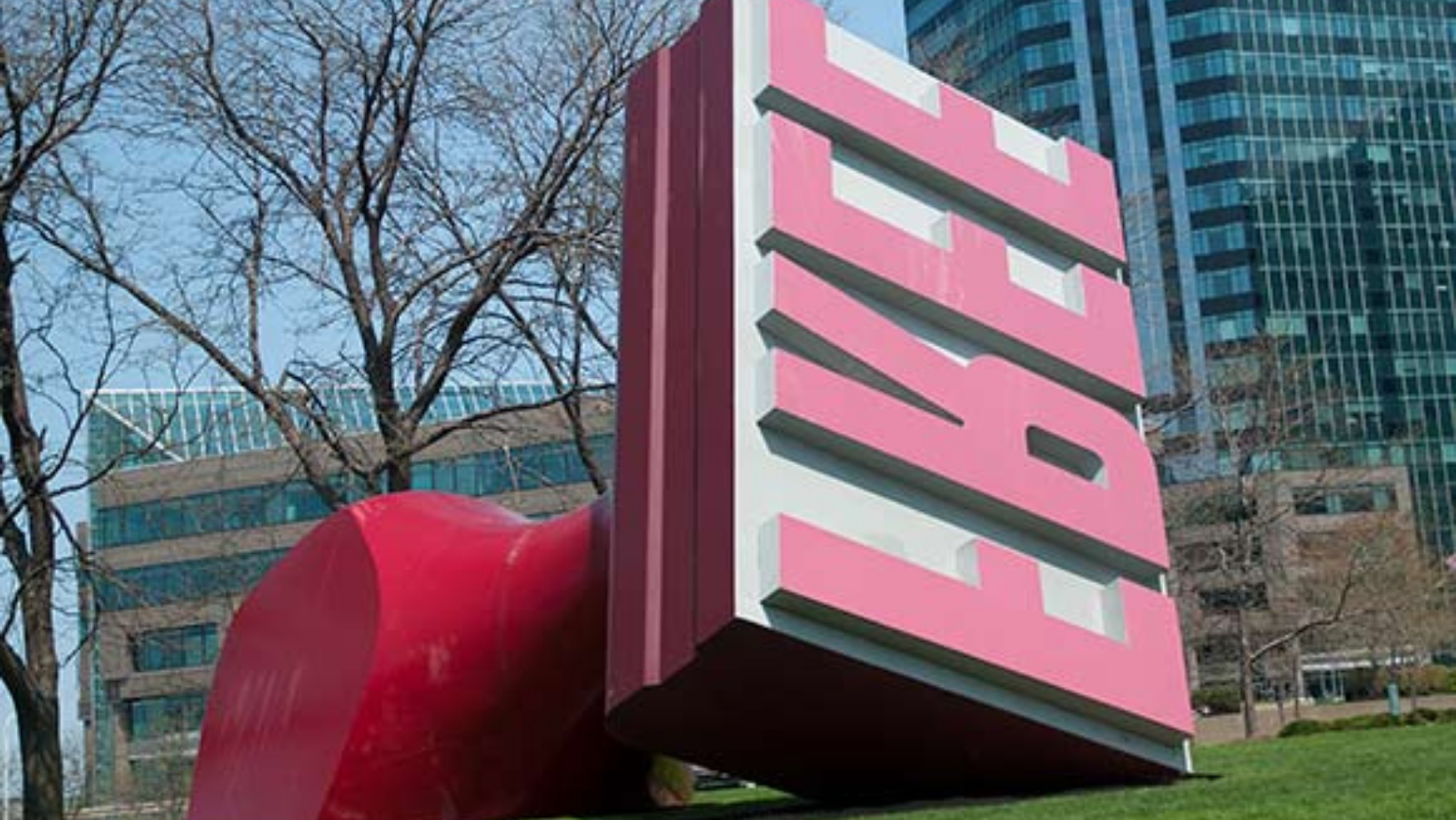 I'll start with a quick history lesson about Cleveland.
Cleveland is the largest city on Lake Erie and one of the most populous areas in the country, coming in at the 54th largest city in the U.S. Founded in 1796 by General Moses Cleaveland, our lakeshore city quickly grew into a manufacturing hub. Since then, Cleveland has grown into a booming city that is home to a diverse group of industries including healthcare, higher education, financial services, and more. We also know it's a great place to live and work, especially for young professionals.
I was grabbing lunch downtown last week and noticed that there are so many historical landmarks around our city that I've never taken the time to research. After casually asking a few of my friends if they knew the story behind the Free Stamp in Willard Park (everyone answered no), I thought I'd share some of what I've discovered.
We'll start with the Free Stamp, formally called, you guessed it: The Free Stamp. This massive steel structure weighs in at 70,000 pounds and stands 49 feet long and 28 feet high. This is one of three installations by its architects, Claes Oldenburg and Coosje van Bruggen. The structure was originally commissioned in 1985 and was slated to reside in front of the Standard Oil of Ohio offices (now known as 200 Public Square). After the company was acquired by BP America, the new owners refused to mount the sculpture. Long story short, it was sent to a warehouse in Illinois where it remained for about five years before being set free (pun intended) at Willard Park on Lakeside Avenue.
With just a short trip to Public Square, you'll find yourself in front of another one of Cleveland's most notable monuments, The Cuyahoga County Soldiers' and Sailors' Monument. Dedicated on July 4, 1894, it serves as a major Civil War monument to honor the more than 9,000 individuals from Cuyahoga County who served in the Union. It was designed by a Civil War veteran, Levi Scofield, who briefly worked in New York City following the war, and then returned to Cleveland. Some of his other designs include the Ridges at Ohio University and the Ohio State Reformatory, best known for its role in The Shawshank Redemption.
Take a quick stroll down E9th and head over to the Theatre District to see the GE Chandelier. Playhouse Square underwent major changes in 2014 and one of the most notable products of this renaissance was a four-level chandelier, suspended by arches that tower over the district. Playhouse Square is the largest theatre district between Chicago and New York, so why not give it a landmark to reflect that status!
These are just some of the many landmarks around our city! I would be remiss not to give a notable mention to The Christmas Story House in Tremont. Not necessarily a historical landmark in the traditional sense, but a beloved piece of Cleveland all the same.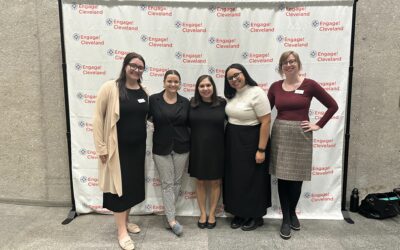 Coming to Fruition: Engage! Cleveland Staff Celebrates Inaugural DE&I Conference Written by...
read more