Engage! Cleveland Continues to Expand Robust Mentorship Programs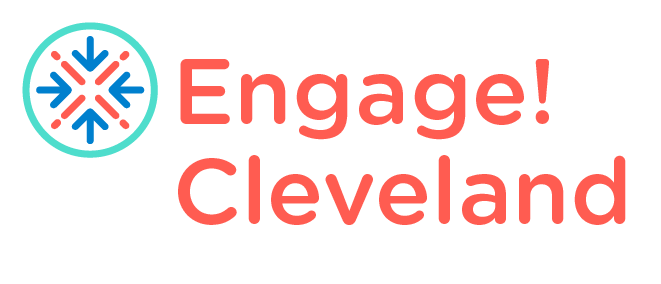 Engage! Cleveland continues to expand robust mentorship programs
CLEVELAND, OH — FOR IMMEDIATE RELEASE — January 26, 2023 — Engage! Cleveland, a community engagement organization focused on attracting, engaging, and retaining talent to the region, has announced the 28 individuals selected for the fifth cohort of its Women's Mentorship Program and the third cohort of its Co-ed Mentorship Program. The six-month program launched in mid-January and matched 28 Greater Cleveland emerging professionals with 8 successful community leaders. 146 mentees and 45 mentors have participated thus
far since the program's inception in January 2020.
"Engage! Cleveland is thrilled to have selected such an exceptional group of talented mentees and mentors in Greater Cleveland for our Mentorship Programs," said Ashley Basile Oeken, President of Engage! Cleveland. "We look forward to watching this group grow and learn in their personal, professional, and civic lives."
The following 28 individuals have been selected to participate in the program:
● Maria Ambrose, Recruiting Coordinator, GNCO, Inc.
● James Catania, Senior Analyst, Signet Jewelers
● Sherica Daniels, Founder, Universal Love ENT
● Rhea Doria, Neighborhood Planning Coordinator, MidTown Cleveland
● Cassidy Feiler, Volunteer Coordinator, Child and Family Advocates of Cuyahoga County
● Alexandria Francis, Financial Consultant, Fidelity
● Sinegugu Gasa
● Kimberly Genega, Manager, IT Networks, FirstEnergy
● Liv Guzik, Corporate Recruiter, Dwellworks
● Brittany Hartman, Fleet Services Coordinator, GNCO, Inc.
● Danielle Hickman, Assistant Director for the Center for Civic Engagement and Learning, Case Western Reserve University
● Chloe Irish, Associate Director, Employer Relations, Cleveland State University
● Desi Jones, Corporate Human Resources Business Partner, Eaton
● Salethia King, Family Support Specialist, Say Yes to Education Cleveland
● Rene Kizys, Office Manager, Team NEO
● Riya Kurian, Attorney, Taft Stettinius & Hollister LLP
● Morgan Lewis, Ursuline College
● Laura Marica, Case Manager, Cleveland Angels
● Hannah Moskowitz, Marketing Specialist, GNCO, Inc.
● Amber Reed, Customer Experience Manager, Staffing Solutions Enterprises
● Noor Ridha, Senior Solution Implementation Specialist, MIM Software, Inc.
● Leighton Rosendale, Marketing Specialist, GNCO, Inc.
● Dominic Sciarretti, Senior Assurance Associate, Marcum LLP
● Nicholas Signore, Tax Staff Accountant, Marcum LLP
● Alex Sullivan, Staffing Specialist, Staffing Solutions Enterprises
● Abigail Thomas, Admissions and Recruitment Specialist, Case Western Reserve University
● Precious Verdier, Accountant, Aexcel Corporation
● Meghan Zahriyeh, Event Coordinator, Fund That Flip
A total of 12 Greater Cleveland leaders applied for the program. The following 8 community leaders have been selected as mentors:
● Kristen Baird Adams, Chief Of Staff, PNC Office of the Regional Presidents, PNC Bank
● Jenni Carney, Director of Development and Marketing, Cleveland Council of World Affairs
● Leslie Dorsey, Human Resources Director, Oatey
● Kelly Manderfield, Chief Marketing Officer, Cleveland Metroparks
● Nicole McGuire, Vice President, Insurance, Gerent
● Brian Nix, Chief Financial Officer, AAA Advanced Plumbing and Draining
● Debi Pence-Meyenberg, Chief Operating Officer, Youth Opportunities Unlimited
● Lisa Schumann, Associate Director of Human Resources, Cleveland Institute of Art
To learn more about Engage! Cleveland or new programs, jobs, and civic opportunities for young professionals and emerging leaders in Cleveland, please visit engagecleveland.org and follow us on Facebook, Instagram, LinkedIn, and Twitter.
###
www.engagecleveland.org | 2020 Center Street | Cleveland, OH 44113
About Engage! Cleveland
Engage! Cleveland is a community engagement organization for young professionals and business/community leaders who are passionate about making Cleveland a lasting home for the next generation. Our goal is to attract, engage and retain young, diverse talent to Greater Cleveland by connecting young professionals to people, jobs, organizations, and events. You can learn more at www.engagecleveland.org.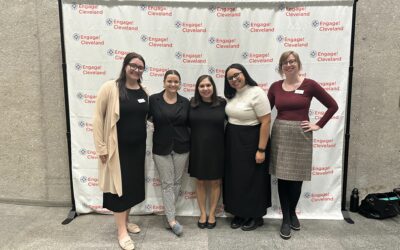 Coming to Fruition: Engage! Cleveland Staff Celebrates Inaugural DE&I Conference Written by...
read more