Engage! Cleveland elects new members to its board of directors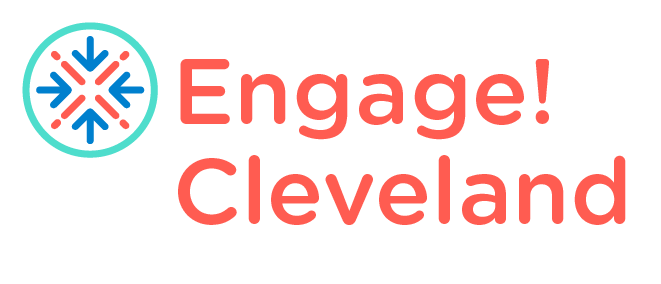 FOR IMMEDIATE RELEASE
Cleveland, Ohio – July 25, 2022 — Engage! Cleveland, a community engagement organization focused on attracting, engaging, and retaining talent to the region, announced today the addition of four new individuals to its board of directors.
The four new members joining Engage! Cleveland's board of directors includes the following:
Chrishawna Cunningham, PHR, CDP, Chief Diversity and Inclusion Officer at Union Home Mortgage
David Hertz, Chief of Staff at Oberlin College
Michelle Hirsch, Senior Vice President at Brunswick Companies
Carolyn Lekan, Vice President – Corporate Human Resources at The Sherwin-Williams Company
"It's an absolute pleasure to welcome these four distinguished Cleveland leaders to Engage! Cleveland's Board of Directors," said Gary Shamis, Board Chair of Engage! Cleveland. "Their vast experience across sectors and fields as well as their dedication to our community will help our organization continue advancing its mission of attracting, engaging, and retaining young, diverse talent to Greater Cleveland."
The Engage! Cleveland board of directors is led by Board Chair Gary Shamis, Vice Chairs Caroline Guscott and David Toth, Treasurer Joe DiFranco, and Secretary SueAnn Naso, and comprised of private and public sector leaders in Greater Cleveland dedicated to advancing the young professional community.
For a complete list of board members, please visit https://engagecleveland.org/boardofdirectors.
To learn more about Engage! Cleveland, please visit engagecleveland.org and follow the nonprofit on Facebook, Instagram, LinkedIn, and Twitter.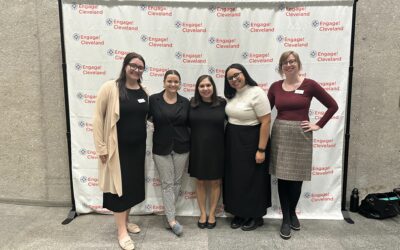 Coming to Fruition: Engage! Cleveland Staff Celebrates Inaugural DE&I Conference Written by...
read more