Engage! Cleveland to host the largest Cleveland Young Professionals Week in the history of the organization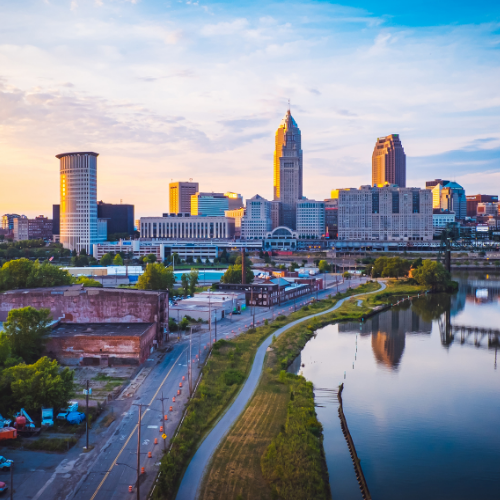 FOR IMMEDIATE RELEASE
Cleveland, Ohio – May 9, 2022 – Engage! Cleveland will host its ninth annual Cleveland Young Professionals Week from June 18 to June 25, 2022. The eight-day series of events helps Cleveland's young professionals (YPs), college students, and interns to explore the city's vibrant community, network with area leaders and peers, and experience everything Cleveland has to offer.
"We're excited and proud to host the ninth annual Cleveland Young Professionals Week," said Engage! Cleveland's President, Ashley Basile Oeken. "At Engage Cleveland, it is our goal to attract, engage and retain young, diverse talent in Cleveland. With YP Week, we are living our mission by introducing young professionals to a wide range of activities, events, and networks that help them not only fall in love with the city but make it their lasting home."
Engage! Cleveland's YP Week is the largest event of its kind hosted by a nonprofit organization and this year will mark the largest number of events in the organization's history.
This year's Young Professionals Week boasts over 40 fitness/wellness, professional development, learning, and networking events in the morning, afternoon, and evening. Some highlights during the week includes:
Lessons in Leadership Q&A with Dr. Akram Boutros, President, and CEO of MetroHealth, Deborah Hoover, President and CEO of Burton D. Morgan Foundation, and August Napoli, President, and CEO of United Way Greater Cleveland.
Ziplining through the Metroparks in partnership with Go! Ape Zipline & Adventure Park.
Women in Leadership panel featuring Kristen Baird Adams, Chief of Staff at PNC, Andrean Horton Partner and Chief Legal Officer at Dealer Tire, Loretta Mester, President and CEO of Federal Reserve Bank of Cleveland, and Teresa Metcalf Beasley, Chair of Public Law Practice Group at McDonald Hopkins LLC.
Jump Fit is a full-body workout designed to help you reach high cardio within 20 seconds in partnership with Krazy Fit.
Young professionals can chat with Cleveland's Mayor Justin Bibb at an Engage! Cleveland exclusive event.
Behind the Scenes tours of the three major sports venues in Cleveland including Progressive Field, FirstEnergy Stadium, and Rocket Mortgage FieldHouse.
Registration is now open! Those interested in viewing the full calendar of events, registering for an event, or looking for additional information can learn more by visiting: https://engagecleveland.org/cleypweek.
To learn more about Engage! Cleveland or new programs, jobs, and civic opportunities for young professionals in Cleveland, please visit engagecleveland.org and follow us on Facebook, Instagram, LinkedIn, and Twitter.
The 9th Annual Young Professionals Week is sponsored by Code3, Fifth Third Bank, The NRP Group, RPM, Benesch, BWX Technologies, Inc., Carnegie Companies, National Interstate Insurance, Staffing Solutions Enterprises, and WKYC. Sponsorship opportunities are still available.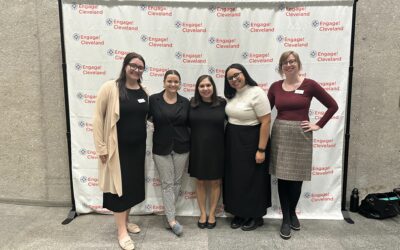 Coming to Fruition: Engage! Cleveland Staff Celebrates Inaugural DE&I Conference Written by...
read more