Forbes Under 30 Summit; Prioritizing Ambition, Mental Health, and Innovation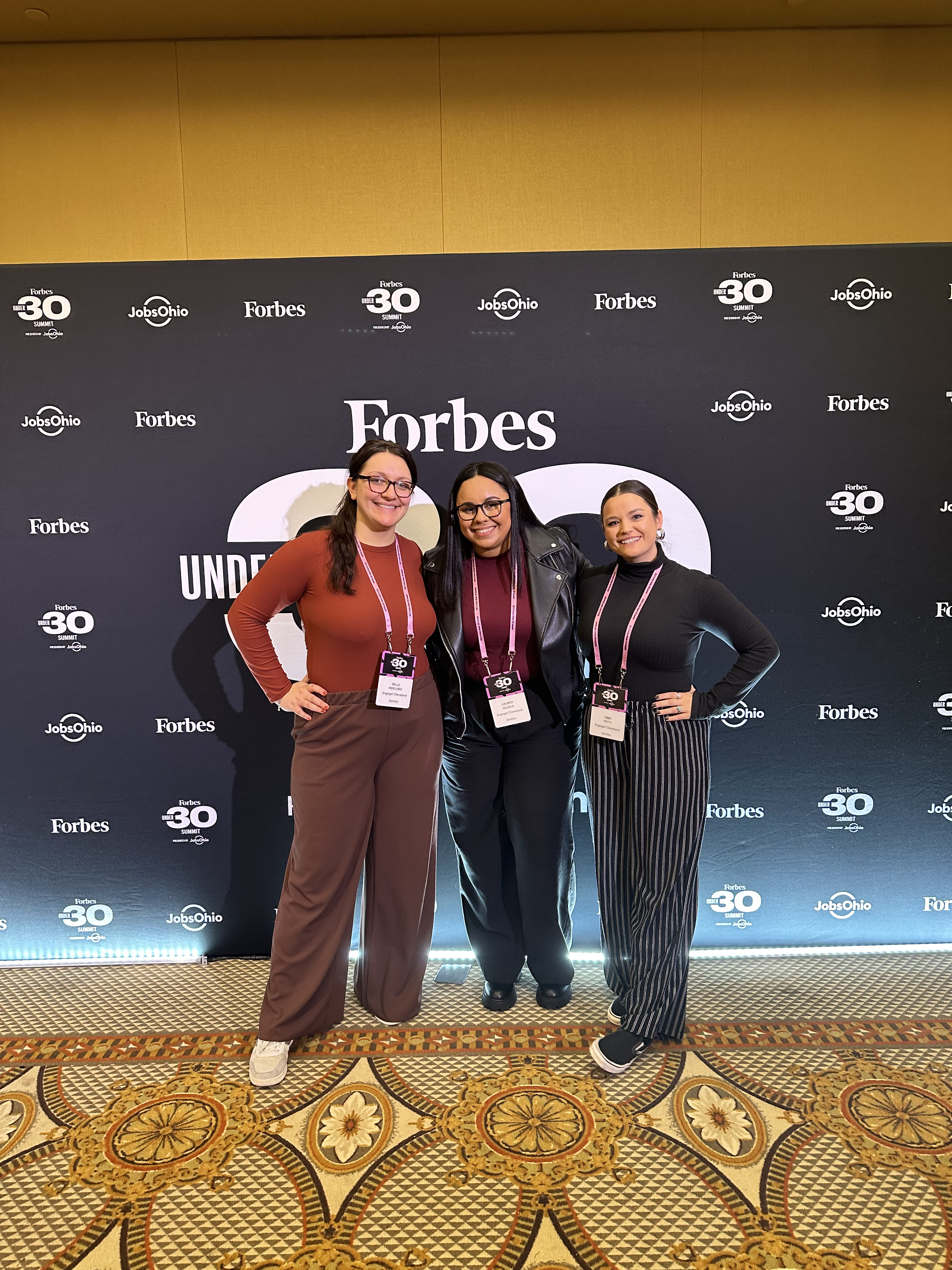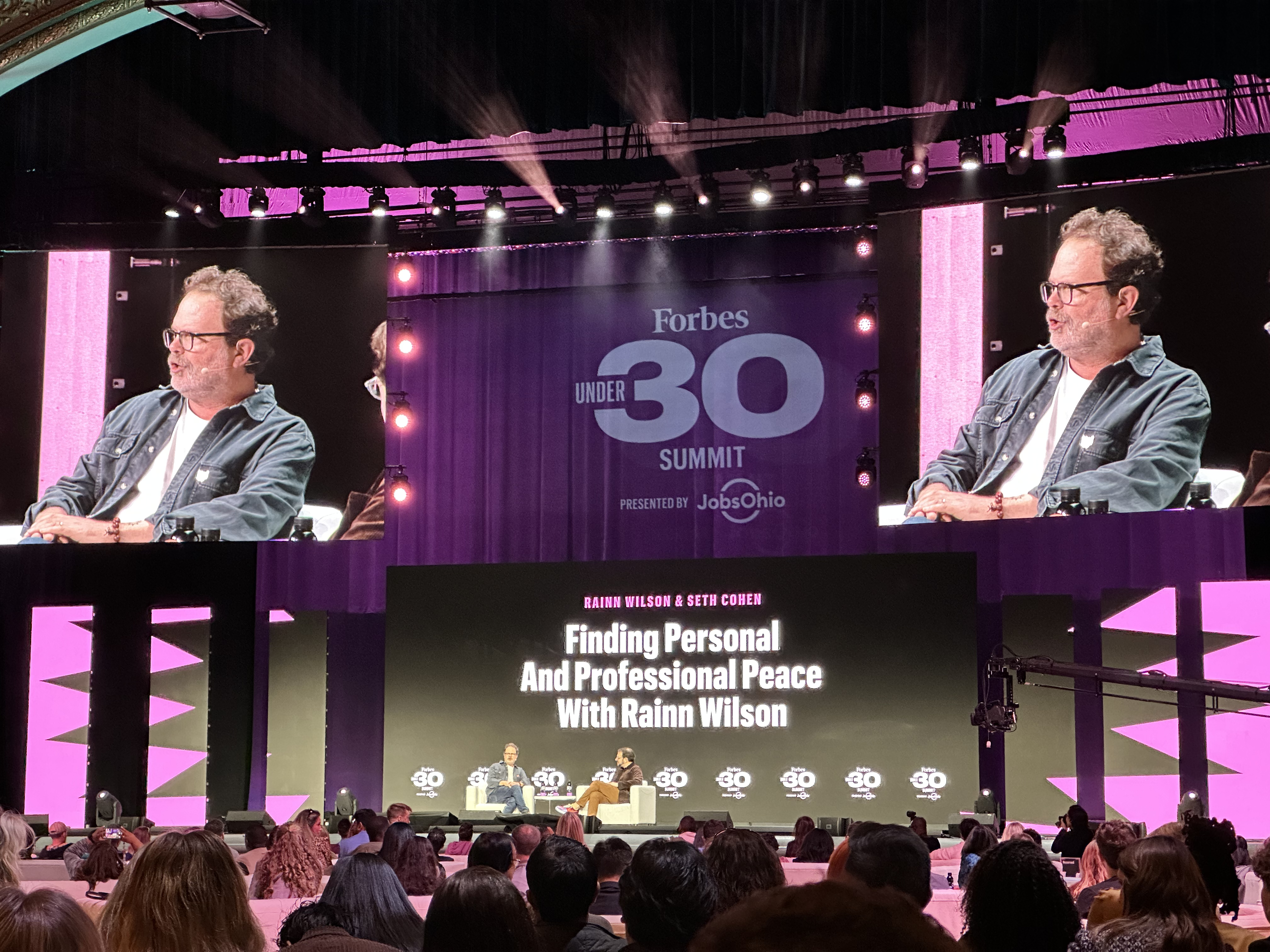 Written by Marketing & Communications Manager: Belle Mercurio, Events Manager: Abby Petty, and Office Administrator: Lauren DeJesus 
The Forbes Under 30 Summit took place in Cleveland this week at Cleveland Public Auditorium. Thousands hailed from across the country, celebs and locals alike to take part in this event which shed a light on many important topics for business, entrepreneurship, and personal growth.  Performances began Sunday, October 8th with Grammy-nominated artists Halsey and Latto, ending with a performance from Cleveland native Machine Gun Kelly. Monday and Tuesday consisted of multiple panel discussions, fire-side chat conversations, and networking opportunities with the newly established Forbes Local Listers; Cleveland Under 30 professionals and entrepreneurs. Engage! Cleveland employees Belle, Abby, and Lauren were able to participate in the summit, and here is what they had to say about the programming.
"Seeing the Cleveland Public Auditorium transformed into the Forbes 30 Under 30 Summit, I couldn't help but feel inspired," noted Petty. "The air of excitement to listen to the star-studded speakers and panelists was immediately apparent and only heightened throughout the day. Our team started the day listening to Suneera Madhani talk about "Breaking up the Boys Club," moderated by the distinguished Moira Forbes, and ended with a lively Latinx Pitch competition, featuring the main investor, Bad Bunny. Everything in between was nothing short of captivating. My favorite part of the day was listening to Rainn Wilson's interview about "Finding Personal and Professional Peace," delivered with the same candor that The Office fans may recognize well. Leaving the auditorium for the day, I not only felt enlivened by the entrepreneurs in the room, but an overall beaming pride for Cleveland and all of the talent and passion that lives here."
"The Forbes 30 Under 30 Summit was an experience I am thankful to have been part of," quoted DeJesus. "The energy was electric, and you could feel the excitement as crowd favorites spoke on stage such as Rainn Wilson and Kendall Jenner. The event left me feeling ambitious and I was able to take some major points away. Something that really stuck with me from the speakers was that it's really important to tend to a hobby or something that grounds you in the midst of being a busy professional. Sometimes it's easy to lose sight of that. I hope to attend this event in the future if I get presented with the opportunity!"
"Walking into Public Auditorium with hundreds of likeminded peers was exhilarating to say the least," remarked Mercurio. "The energy of the attendees was palpable while listneing to speakers Rainn Wilson and Kendall Jenner, it was reassuring these high profile people were experiencing similar struggles and similar questions I have had in my professional career. I also loved hearing the LatinX pitch competition because I was able to learn about such cool and interesting ideas and products being developed right now, it was like watching an episode of "Shark Tank" live." 
Thank you Forbes for putting together a great lineup of speakers and panelists to engage with! We look forward to what this will being to Greater Cleveland and the under 30 professional landscape in Cleveland.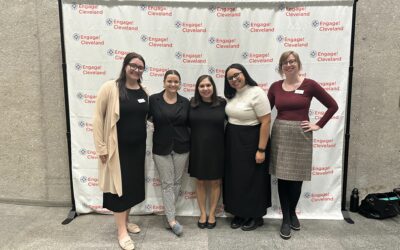 Coming to Fruition: Engage! Cleveland Staff Celebrates Inaugural DE&I Conference Written by...
read more