Let's Grab Dinner: Fiyah Korean BBQ and Hot Pot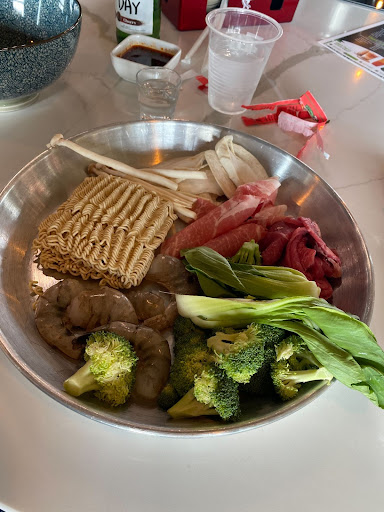 Written by Marketing & Communications Manager: Belle Mercurio
For nearly three years, this new Korean BBQ and Hot Pot restaurant has been under development. Now as of mid-March, it is open to the public and ready for diners! With its convenient location and spacious parking lot, this could be your next restaurant to try before heading downtown for a show in Playhouse Square or Guardians game. 
I am always excited about a new Asian restaurant to try, as it is one of my favorite places to eat. Fiyah has been on my radar because I have only experienced a true hot pot experience in other cities while traveling, and to now have one in my hometown was truly exciting to hear. We decided to go on a Friday evening, and made a reservation thinking it would be a busy time. However, we probably wouldn't have needed them given the majority of the restaurant was bare. 
Upon arrival, the building is beautiful with a prime view of their newly renovated rooftop. The main restaurant features large garage windows, and when opened provide the best breeze during your dining experience. They have a large dining hall with tables set up with grills or stoves for your dining decision. If you have never participated in a dining experience like this before, give yourself plenty of time because you are doing all the cooking yourself! With their unlimited menu, you have plenty of options for you to try during your stay. If you are planning on doing this before an event, make sure you give yourselves extra time, because my first time visiting it seemed to be a busy night with not enough staff to help move the food around, and we almost missed the start of our performance at Cleveland Playhouse. 
We chose to do the hotpot dining experience, and my group and I really enjoyed the option to choose our own broth bases from their list, all personalized to us. Unlike the BBQ experience, where you and the group you are with would have to agree on your dining plan from either their classic or premium options. 
I am excited to try this place again for their BBQ experience, and overall their hotpot was very tasty. I had the Spicy Miso Shabu Shabu broth base, which came with tofu and spices. Some of my favorite options I tried were sliced pork belly, shrimp, napa cabbage, and ramen noodles. To be truthful, our service could have been better and more attentive. Given they opened only two months ago, we understand they are probably still working out kinks and staffing issues. 
Overall, we enjoyed our dinner for the price, and with more time we would have been able to enjoy the full experience a bit better.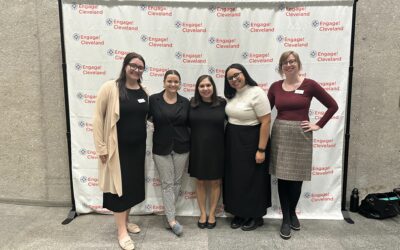 Coming to Fruition: Engage! Cleveland Staff Celebrates Inaugural DE&I Conference Written by...
read more