Let's Grab Dinner: Watami Revolving Sushi Bar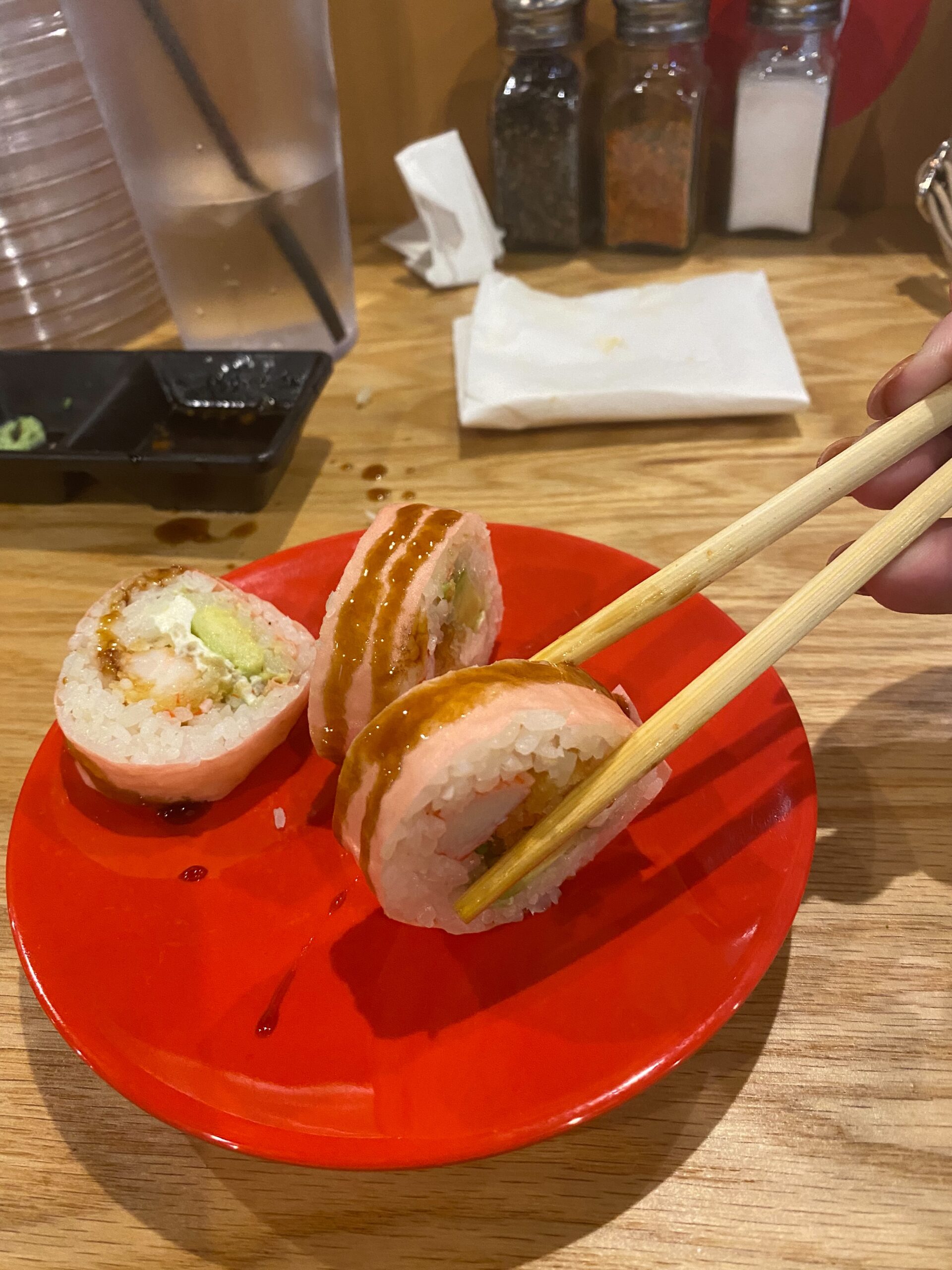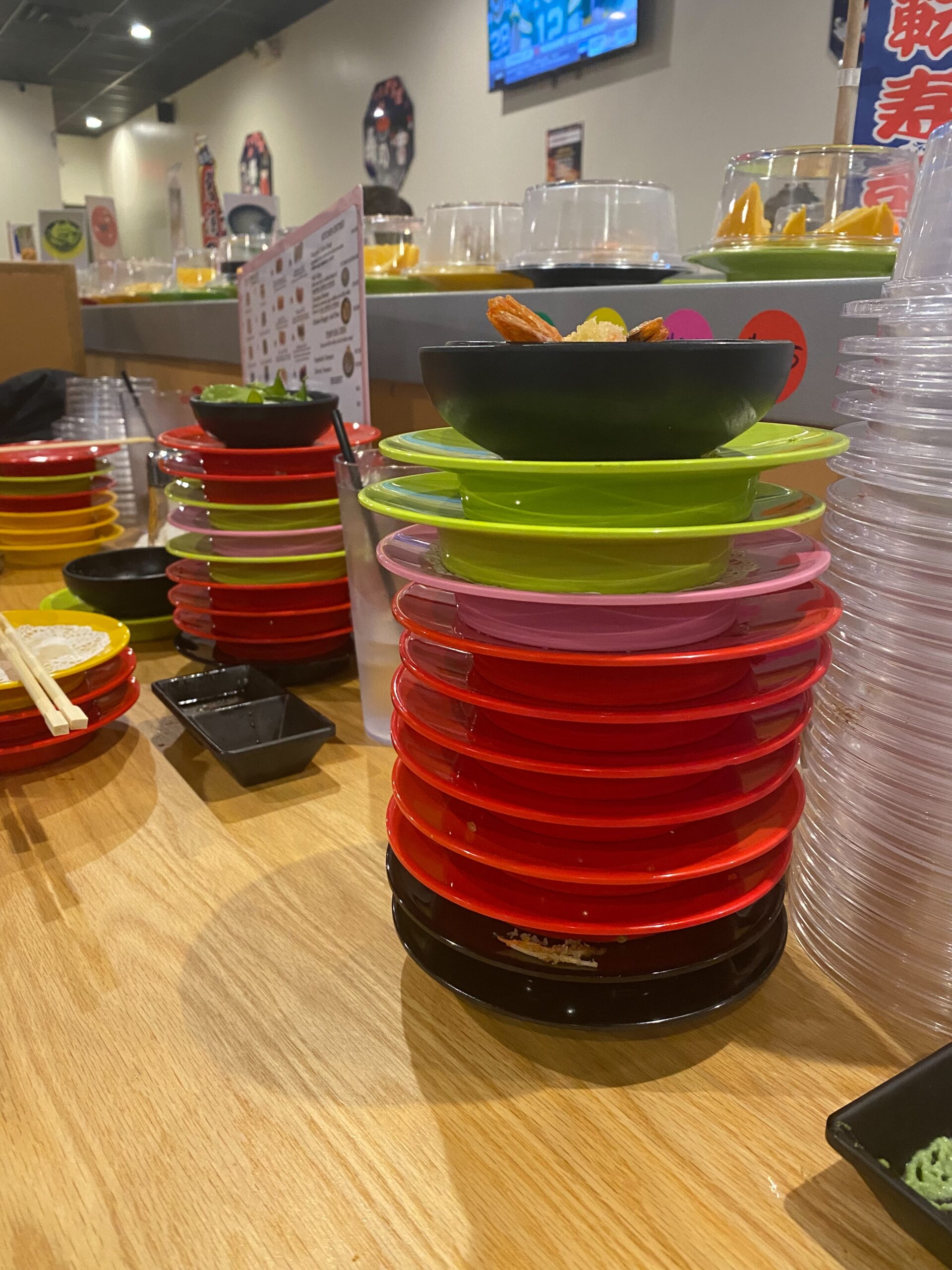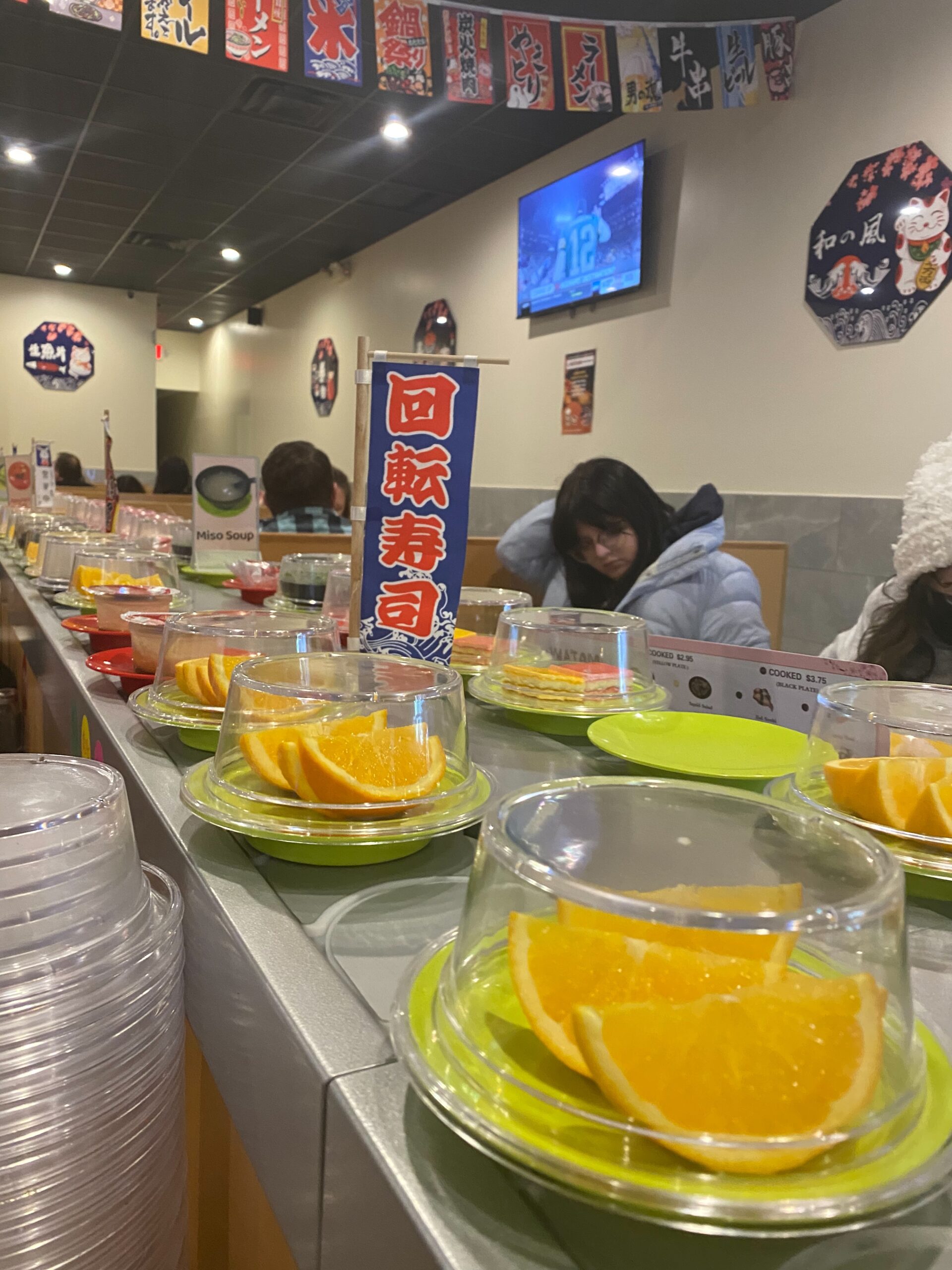 By: Marketing & Communications Manager, Belle Mercurio
It's the buzz around Cleveland, Ohio's first revolving sushi bar has arrived! Watami Revolving Sushi Bar is located on Broadview Road in Parma, tucked in a small plaza with a Dunkin' Donuts, right in front of a Giant Eagle. I say this only as a visual reference for first-timers because it is hard to miss once you have been a couple of times with its bright Japanese signage! What makes Watami a revolving sushi bar is the conveyor belt that snakes itself around the dining room with table and barstool seating around it. The actual sushi bar where you can see the chefs craft your rolls LIVE, is towards the back of the restaurant, but still an active part of your dining experience.
When my friends and I first walked into the dining room we were greeted with an almost packed house! I have gone a couple of times now and fully suggest a reservation before arriving. This way you and your party will have guaranteed seating, because this place hops! Since opening its doors in October, this establishment has been making a name for itself in the Cleveland community with this one-of-a-kind dining experience. Adding in the interactive element of the ever-changing sushi assortment, you are able to try many different options without committing to the large number of pieces you typically see. This is coupled with the fact they also include Japanese drinks, desserts, and appetizers into the mix!
Both cooked and raw rolls make their way around the belt, and to be truthful it was hard for me to pick my favorite! Since I have been a couple of times now, I can say that there are the staples I've seen on all my visits. These include appetizers like edamame and seaweed salad, California and avocado rolls, salmon nigiri, and deserts like eclairs and red bean mochi. However, they rotate many other options and the bulk of my meals have been undecided until I am sitting down at my table. Some of the favorites I have tried are the Mango Tango Roll, the Pink Lady Roll, and the Rock n Roll. When I tell you guys, you can taste the freshness, I am not kidding! Nothing has been sitting because they prepare right in front of your eyes.
One of the main reasons my friends and I have been repeat customers is the slow-paced atmosphere of the sushi options floating around the conveyor belt. We are able to have full conversations and catch up, all while enjoying fantastic sushi options at our own pace. We don't leave feeling over-stuffed or under-served, because our meals are based on our own appetites! Because of this, your price tag may vary depending on how you are feeling that day and what you end up eating. Watami prices everything off of the conveyor belt based on the color of the plate. Appetizers and most desserts are priced at the lowest tier, and the prices go up based on the type of roll or whether the sushi is raw or cooked. Anything off of their full menu has its own price tag associated with it. If you are an ultimate sushi lover, Watami offers a prize to whoever can eat a full 15 plates off of the belt! My friend was able to do this on my last visit, and she received a token for their special gumball prize machine. We felt like kids again!
Don't see something you like? Just flag down your server to order off of their full menu. Their friendly staff is laying in wait to answer your questions or help you find whatever you are looking for. 
Here are my takeaways:
Make sure to make a reservation
Come prepared with an open mind and an empty stomach
Don't be afraid to flag down your server for questions or to order off their full menu
15 plates = special prize!
My favorites off the belt:
Mango Tango Roll
Seaweed Salad
Lady Gaga Roll
Pink Lady Roll
Tuna Nigiri
Dynamite Roll
Shumai
I can't wait until my next visit!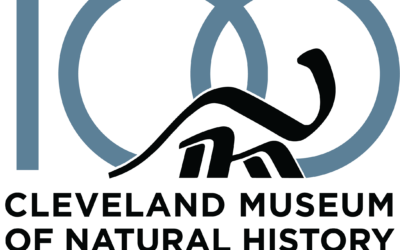 Get to know our newest employer members, the Cleveland Museum of Natural History!
read more