Navigating Boldness: Overcoming the Fear of "No."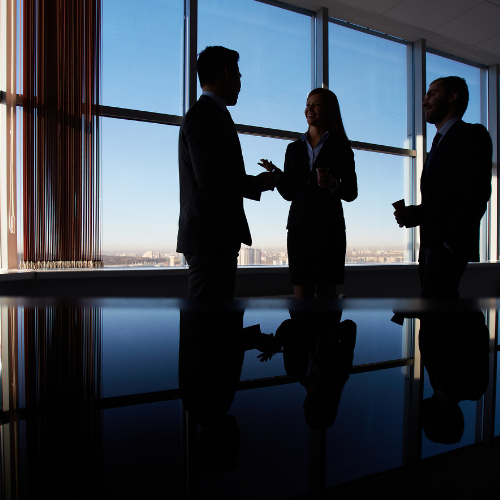 No. Why is that word so scary? Especially when speaking to someone who may be more seasoned in their career, higher in status, a known leader, or simply more intimidating.
In anyone's development journey, there are certain skills you try to acquire to make you standout – resume writing, interviewing, becoming excel savvy, or being a rockstar at public speaking. A personal area of development for me was boldness. Something I've had but did not learn to truly leverage professionally until recently. To combat the fear of "no", I've instilled a mantra in my mind to embolden myself and drive action: "Do, ask, or share it. Because the worst they'll say is, no."
Here's my personal story of how I put this mindset into action.
Four years ago, I made a necessary pivot in my career that landed me in the insurance industry at Oswald Companies. Oswald is a Cleveland-based, 128-year-old, insurance brokerage that is employee-owned, has fantastic culture, and opportunity to grow professionally and personally. It didn't take long for this millennial to confirm that Oswald was the organization to firmly root my career into. About one year into my role, I attended my first all-employee meeting where the Executive team provided company-wide updates and announcements to my fellow employee-owners. During that meeting, our Chairman and CEO, Bob Klonk, announced that Oswald Companies was recognized as one of the "Top Places to Work" for another consecutive year. We were congratulated on the accomplishment but challenged with a question, "Why weren't we number one?" Then Bob followed up with a simple request, "If anyone has ideas of what we could do as a company to become the number one place to work, schedule time in my calendar. I will give you 15 minutes. I want to hear what you have to say."
Who would be bold enough or believe their ideas mattered enough to take our CEO up on this unique offer? I had never been in a company-wide meeting where a CEO addressed the employee population in person, let alone offered an open 15-minute slot for anyone to share ideas. So, here I was a nearly 30-year-old, black woman who was new to the insurance industry and this organization thinking, "Would my ideas hold weight or be worth his time? Could my perspective bring value to a 125+ year old company looking to become the best?"
My answer: I have 15 minutes to prove it. Schedule the meeting. The worst thing he could say to any of my ideas was "No."
So, I scheduled our meeting and prepared by recalling every meaningful conversation I had with leaders and my mentors. I noted my own observations of past employers, previous toxic work cultures and analyzed innovations implemented in local companies that could be beneficial if applied at Oswald. I reflected on what brought me hope and excitement with a new employer and work culture that I was experiencing with fresh eyes. I bulleted my talking points, rehearsed my spiel (over and over), and ensured it could be pitched within the allotted time – 15 minutes.
Several days later, I walked into his office for our meeting with my one page of bullet points, fully expecting our conversation to be cut off the second the timer stopped at 15 minutes. His time was important, after all. After a minute or two of introductions and small talk, I began with my first bullet point. Bob took out his notebook and began to write. Then I moved to my next thought; he engaged by asking me a few questions. Thankfully, I was prepared with answers, and he continued writing in his notebook. Next point made – nods, more questions, more dialogue, more writing. The next thing I know, my 15 minutes turned into him canceling two meetings on his agenda so we could continue our dialogue for another hour. He also made a strong request to treat me to lunch to dive deeper into the thoughts I presented.
Am I writing this to brag about myself or parade my innovative, one-of-a-kind ideas? Absolutely not.
I'm sharing that simply having confidence in your ability to articulate your perspective is a superpower. Your perspective is unique, and it can bring value. In my story, that value translated to many more follow-up lunches and thought exchanges that turned my CEO into a respected mentor and trusted friend.
That moment to practice boldness opened doors for me that I never imagined – for instance, I was given the opportunity to create a new role and career for myself where I can do what I love: empower people to be and become leaders. Sure, scheduling that 15-minute pitch or asking a leader to coffee or lunch can be intimidating. Rejection is even scarier. But no one has ever died or lost a limb from that kind of rejection, my friend.
Taking that chance can be incredibly worth it. So, when you take that bold step and you get your "yes", here are things you can do:
1. Be prepared if you want to make a pitch.
2. Show up to that meeting (or join that Zoom call) 5 minutes early.
3. Lean into what they have to say, especially if you're asking for insight.
4. ALWAYS respect their time.
5. Explore ways you can contribute value to the conversation.
That last one is a game-changer. My advice: save the last 3 minutes of the meeting to ask them, "Is there anything I can help you with or insight I can offer you today?" It's astounding how many surprised looks I get from leaders who hardly expected that kind of offer. It will never hurt you to be the type of leader who is willing to offer value, perspective, connection, or resource in return. It's a practice called "mentoring up"!
To you, a fellow professional, emerging leader, career changer, minority, the person who is looking to step into boldness – whoever you are – there is value in your experiences and innovation in your perspective.
Share it.
Ask that subject matter expert to coffee.
Connect on LinkedIn with that speaker, panelist, or thought leader, then share how their insight impacted you personally or where you want to apply their advice in your professional development.
Do the work to prepare and pitch that idea to your supervisor.
In the end, don't let fear intimidate you out of that bold move. Instead, be empowered by what doors can open and what greatness could emerge if (and when) someone tells you, "Yes."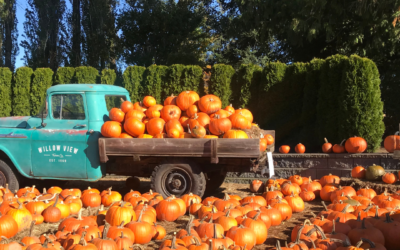 Top 5 Best Places for Apple and Pumpkin Picking Around ClevelandWritten by Marketing &...
read more