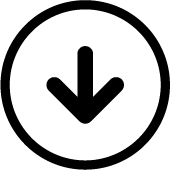 Next
Generation
of Women
Program
Navigating your career and personal life as a female professional in your 20s and 30s can be challenging, which is why we've carefully crafted a women's forum tailored to the emerging female professional in Cleveland.
Unlike your typical women in leadership event, we've created a half-day experience consisting of nothing but professional and personal advice to help guide up-and-coming women in Cleveland, featuring some of the area's most noteworthy, inspiring, and insightful female professionals across all industries.
Cathy Belk, President and CEO, Deaconess Foundation
Robyn Gordon, Director, Center Operations Directorate, NASA Glenn Research Center
Kim Jenkins Manigault, Global Head of Diversity and Inclusion, PayPal
June Ryan, Rear Admiral, United States Coast Guard (Ret.)
"It was incredible to be a part of this event"
All of the speakers were AMAZING and the information shared in that room was so positive and encouraging.
"A truly refreshing event for women"
It's refreshing to see an organization walking the walk and talking the talk. This is not lip service, it is an actual organization devoted to serving young professionals and the NE Ohio area.
"This event spoke truth into my heart and soul"
I think many young women leaders should attend events like this more often. Coming off a pandemic it has been hard to navigate networking and find confidence in yourself. This event rejuvenated, empowered me, spoke truth into my heart and soul.