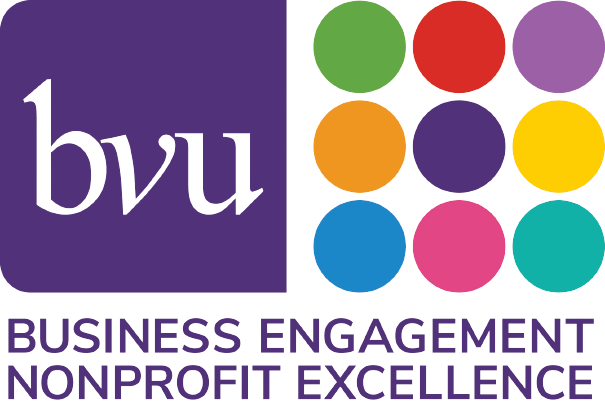 1300 East 9th Street
Suite 1220
Cleveland, OH 44114
Company Type: Nonprofit

Number of Employees: 19

% of Young Professional Employees: 26%
How would you describe your culture?
We practice what we preach. Volunteerism makes employees feel engaged in their community and their coworkers. BVU breeds an environment of collaboration that builds through internal and external projects and volunteerism.
We have combatted eroding culture through thoughtful meetings and cross-departmental synergies. Staff meetings include reports from all departments and special kudos at the beginning. We begin every meeting with a bright spot and recently we have been doing brain teasers to get the creative juices flowing. Our strong culture comes from our strong staff.
How would you describe your mission and what you do?
BVU engages, connects, and strengthens businesses, nonprofits, and the community.
What types of positions do you typically hire young professionals for?
BVU has YPs working on our business, nonprofit, marketing, and consulting programs.
What qualities do you look for in a candidate?
We look for independent thinkers that have a passion for volunteerism, Cleveland, and community engagement.
Do you have an internship program?
No.
What type of employee training/development do you offer to help Young Professionals make an impact and grow?
We encourage lifelong learners and have a front-row seat to some of the best educational seminars and summits that nonprofits in Northeast Ohio have to offer.
How do you help your employees get involved in the community (i.e. volunteer program, service days, etc.)?
BVU encourages all staff members to be active in the community either through joining a board or committee and participating in our direct service programs.
Health insurance
Dental insurance
Vision insurance
Office closed for holidays
Remote work options
Retirement plan

Educational Assistance

Paid time off

Company Events

Bonuses/Raises

Diversity & inclusion resources and/or training