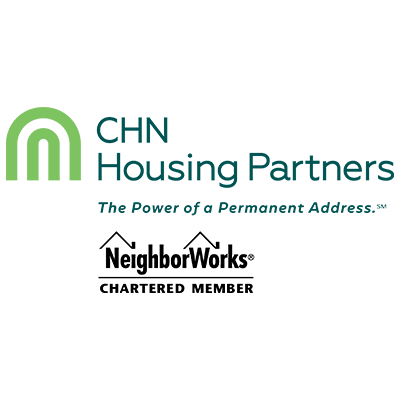 2999 Payne Ave.
Suite 134
Cleveland, OH 44114
Company Type: Nonprofit
Number of Employees: 211
How would you describe your culture?
CHN is an organization of builders who bring together varying backgrounds, ideas, and points of view to create and deliver solutions, products, and services for clients and communities we serve.
We aspire to create an organization and an environment where equality and inclusion are achievable for all; where respect and inclusion are the cornerstone of our culture; and where equal access and opportunity to learn, grow, succeed, and thrive are available to everyone.
CHN and its employees operate with seven core values in mind at all times. They are: Customer Commitment, Respect, Integrity, Teamwork, Communication, Dedication, and Empowerment.
How would you describe your mission and what you do?
CHN's mission is to leverage the power of affordable, stable housing to change lives and improve communities. Our deep commitment to our mission is rooted in the belief that we all have a vested interest in bettering our neighborhoods and city. We know strong, successful individuals and families make strong communities, and we strive to create meaningful community change by investing in the people we serve.
What types of positions do you typically hire young professionals for?
Entry and professional positions are both available for young professionals at CHN. Young professionals serve many different roles in the organization, and we often promote from within.
What qualities do you look for in a candidate?
When we speak to people about joining our organization, we look first for people who reflect our values in their everyday behavior. If these values resonate with you, then you may find you are a great fit for a career with us. If you are passionate about what you do and committed to doing your best work every day and seek new ways to learn and grow, take pride in finding solutions and inspire others to achieve their goals delivered with bold confidence challenging yourself every day to go further when it comes to creating the next generation of talent acquisition, embrace uncertainty and take calculated risk to make progress, being authentic true to yourself and your beliefs, do the right thing even when it is difficult, respecting individuals by being honest and transparent and always acting with the highest integrity, then we'd love to talk to you.
Do you have an internship program?
CHN is partnering with local organizations and companies throughout Cleveland and Cuyahoga County to create paid internship opportunities for young professionals, particularly for CHN residents between 18 to 24 years old. In 2021, CHN piloted its first internship collaboration with Sherwin-Williams. In 2022, we anticipate providing 35 internships across different industries.
What types of employee training/development do you offer to help Young Professionals make an impact and grow?
We use a variety of external resources, on the job training and industry conferences. We also offer career development internal to the organization and encourage movement within CHN to further develop and retain young professionals.
How do you help your employees get involved in the community (i.e. volunteer program, service days, etc.)?
CHN has a Community Building and Engagement business line that prioritizes community collaboration. As part of this program, CHN employees work in partnership with local volunteers in neighborhood beautification initiatives led by CHN. These efforts began in 2016 and have extended throughout Cleveland neighborhoods, particularly where CHN families live, and prioritizes areas that need some extra attention to help them become safer and more enjoyable. In 2021, we hosted two neighborhood volunteer days in Slavic Village and Detroit Shoreway.
Health insurance
Dental insurance
Vision insurance
Flexible schedule
Paid family leave
Office closed for holidays
Remote work options
Coporate Discounts
Retirement plan

Bonuses/raises

Educational Assistance

Paid time off

Company Events

Diversity & inclusion resources and/or training