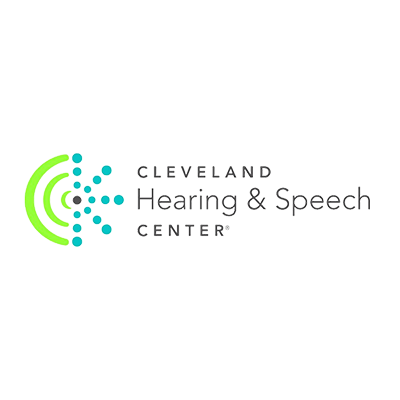 11635 Euclid Ave
Cleveland, OH 44106
Company Type: Nonprofit
Number of Employees: 49
% of Young Professional Employees: 32%
How would you describe your culture?
Flexible – Women-led and family friendly – Supportive
How would you describe your mission and what you do?
Our Mission – Cleveland Hearing and Speech Center provides speech-language, hearing, language interpreting, and Deaf services. We advocate for equal access to information and communication and value all individuals' language choices equally.
What types of positions do you typically hire young professionals for?
We hire YPs to work across all departments, except at the top Director-level position. Speech Language Pathologists, Interpreters, Client Care Coordinators, Administrative Assistance, Audiologists, and Community Center for the Deaf and Hard of Hearing Staff.
What qualities do you look for in a candidate?
Mission-driven individuals who are in this profession to change lives.
Do you have an internship program?
We hire Federal Work Study students through our partnership with CWRU.
Do you have any internal Young Professionals groups (employee business resource group, etc.)?
Yes! The New Partners of CHSC is an associate board comprised of dynamic young professionals in the Cleveland area from different industries working to help advance the mission and programs of the Cleveland Hearing and Speech Center through both service activities and fundraising events. New Partners are committed to the success of CHSC and are dedicated to promoting awareness of the organization and its mission in the community. Members are able to further their understanding of philanthropy, build upon their professional and leadership skills, and gain board training experience.
What types of employee training/development do you offer to help Young Professionals make an impact and grow?
Continued Education time and funds are available to all new hires. It ranges from $500-$700 every two years depending on the position and every full-time employee receives 1 week of paid time off.
How do you help your employees get involved in the community (i.e. volunteer program, service days, etc.)?
We encourage volunteer/community involvement based on their professional aspirations.
Health Insurance

Dental Insurance

Vision Insurance

Flexible Schedule

Paid Family Leave

Corporate Discounts

Office Closed for Holidays

Mother's Room
Remote Work Options

Retirement Plan

Bonuses/Raises

Sponsorships & Mentoring

Paid Time Off

Fully-stocked Kitchen

Company Events

Diversity & Inclusion Resources and/or Training