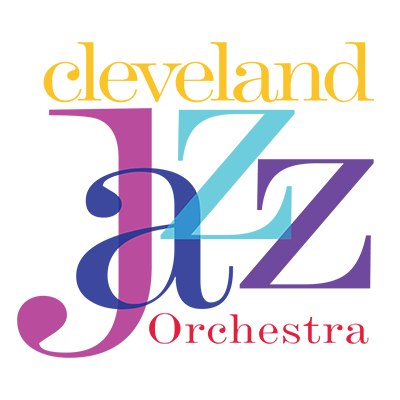 2525 E Royalton Rd.
Unit 470218
Broadview Heights, OH 44147
Company Type: Nonprofit
Number of Employees: 5
How would you describe your mission?
The mission of the Cleveland Jazz Orchestra is to increase awareness and appreciation of jazz by engaging the community with original music, exceptional performances, and inspirational educational programming.
What are your key values?
Learn, live, and love jazz. 
Who are we
The Cleveland Jazz Orchestra has been Northeast Ohio's premier jazz voice since 1985. Led by award-winning composer and trombonist Paul Ferguson, the CJO promotes jazz in its historical and contemporary forms, through concerts featuring a stellar line-up of jazz luminaries, arrangers, composers, and educators. At a CJO concert, you will enjoy "the best jazz you've ever heard and the best jazz you've never heard." Through inventive, original music and effective, innovative Educational Outreach, the CJO shepherds young and up-and-coming musicians and provides our region with unique and important cultural experiences.  
Season Series Concerts
CJO presents 5-6 large scale season series concerts each year, featuring guest artists and a range of themes. Recent guests have included Maria Schneider, Regina Carter, Joe Lovano, and Vanessa Rubin. In 2021-2022, we made our season series concert home at the incredible Maltz Performing Arts Center, in University Circle. 
CJO in the city
In addition to our concert series, you can catch us at various venues around town all year, in clubs like the Bop Stop and BLU Jazz+ Akron, at summer festivals, in places of worship, in theaters, and more!
Educational Outreach
We are proud to provide our region with innovative educational outreach. Most of CJO's performers are also master educators who work regularly with students of all ages.
The CJO provides free tickets to students and their instrumental instructors for Season Series concerts, giving them a unique "field trip" experience. These are often paired with a pre-show Q&A.
In response to the pandemic, the CJO created a number of educational instructional videos and gave away a free piece of original big band music to school music programs each month.
At "side-by-side events," our musicians work with students, and then perform alongside them at a concert.
In the 2021-2022 school year, we introduced an instrument donation program, which puts instruments into the hands of students of need in Northeast Ohio.
CJO sponsors its members in schools as guest artists and adjudicators, and has developed and implemented a unique residency program involving middle school aged students. These residencies serve students at THEIR schools, during the school day, rather than offsite and after school, allowing for maximum participation and inspiration.
Book a gig
The CJO's versatile musicians can provide music for occasions of all kinds, from high energy concerts to exquisite, classy background music for you or your business or non-profit organization's events.  
Whether you need one performer, a trio, a small combo, the CJO Little Big Band, or the full orchestra, we can help you make your event a success! 
For more information on our concerts, educational outreach, or on how to bring the CJO to your next function, contact us! 
Email: booking@clevelandjazz.org   
Call: 419-908-8858 
Website: clevelandjazz.org