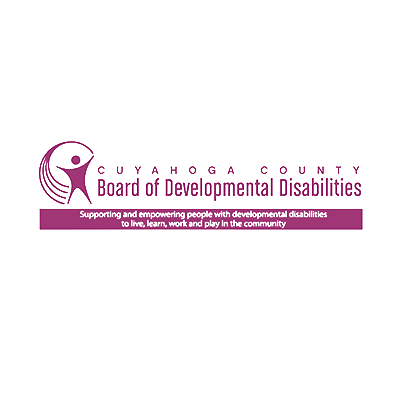 1275 Lakeside Avenue East
Cleveland, OH 44114
Company Type: Government
Number of Employees: 500+
% of Young Professional Employees: 31%
How would you describe your culture?
Cuyahoga DD provides support and services to people with developmental disabilities of all ages. We plan services based on the needs and goals of each person. We call this person-centered planning. Support and services can be provided in the home, school, at work and other places in the community and help you to live a meaningful life.
Values
The following is a list of the values that align to Cuyahoga DD's mission and give direction to Cuyahoga DD's planning efforts and methods of operation:
People with developmental disabilities and their families are the primary decision makers in the management of their lives and are supported to pursue what is important to them.
People with developmental disabilities are able to access and participate fully in the community where they are welcomed, included, supported and celebrated.
People with developmental disabilities have access to new and innovative service options to meet their needs and help them achieve their goals.
People with developmental disabilities are supported with services that meet their needs. All interactions exceed expectations and satisfaction.
People with developmental disabilities have access to needed health care and the best quality of life possible, with zero tolerance of abuse and neglect.
People with developmental disabilities will be served by staff who show respect for others and work with integrity, striving to do their very best for all those served.
How would you describe your mission and what you do?
MISSION: Our mission is to support and empower people with developmental disabilities to live, learn, work and play in the community.
VISION: Our vision is to create a workplace where employees feel empowered to contribute their diverse perspectives for the advancement of the agency's mission.
We believe that an environment which reflects a commitment to Diversity, Equity and Inclusion promotes an inclusive culture and supports the community that we serve.
Health Insurance

Dental Insurance

Vision Insurance

Flexible Schedule

Corporate Discounts

Office Closed for Holidays

Remote Work Options

Health and Wellness Stipend
Bonuses/Raises

Sponsorship & Mentoring

Retirement Plan

Paid Time Off

Diversity & Inclusion Resources and/or Training

Educational Assistance

Company events 
What types of positions do you typically hire young professionals for?
Early Intervention Specialist, Speech Language Pathologist (SLP), Occupational Therapist (OT), Physical Therapist (PT), Support Administrators, Licensed Professional Counselor (LPC), Licensed Professional Clinical Counselor (LPCC), Behavior Health Professionals, Information Systems Analyst, IT Engineer, etc. We are a public service entity for people with developmental disabilities (DD).
What qualities do you look for in a candidate?
The Cuyahoga DD recruits and retains outstanding individuals who are committed to our mission of supporting and empowering people with developmental disabilities to live, learn, work and play in the community. We seek to attract diverse staff who desire to inspire, to promote abilities and talents, to foster inclusion in all aspects of community life, and to hold themselves and others to high expectations.
Do you have an internship program?
Cuyahoga DD does not have internship opportunities available at this time. Please check back at a later date.
Do you have any internal Young Professional groups?
We are exploring opportunities to support these types of initiatives at the organization, under the advisory of our DEI Administrator.
What types of employee training/development do you offer to help Young Professionals make an impact and grow?
Volunteer Guardians

Volunteer Guardians, appointed by a county probate court, act in the best interest of the assigned person, serving as an advocate and substitute decision-maker in the care and management of the person's medical and personal affairs.
Cuyahoga DD's general counsel guides Volunteer Guardians every step of the way – – through the legal process, formal appointment and anytime there are questions. The person's support team of professionals and direct care provider(s) serve as partners to ensure the person reaches his/her goals.
What benefits do you offer to attract YP's?
Satisfaction making a difference in the lives of others
Competitive Salaries & Excellent Benefits
A culture of support and teamwork