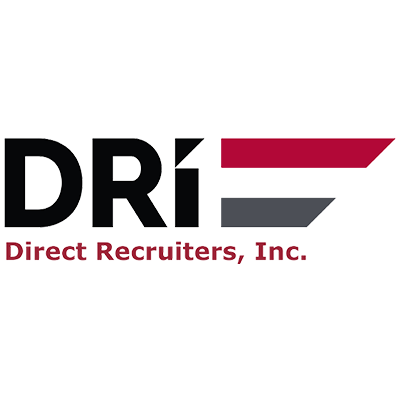 directrecruiters.com
31300 Solon Road
Suite 4
Solon, OH 44139
Dan Charney
440-996-0589
dcharney@directrecruiters.com
Christy Pashkovskiy
440-996-0865
cpashkovskiy@directrecruiters.com
Company Type: Private
Number of Employees: 63
% of Young Professional Employees: 40%
How would you describe your culture?
The DRI culture is made up of individuals who exemplify our core values each day. The employees here are respectfully tenacious, they are team players that act for the greater good, they positively impact others, and they are solutions-oriented. When starting at DRI, you will be welcomed to a team of teams that focuses not only on providing excellent customized solutions to clients, but also giving you the mentorship, support, training, and tools you need to be successful. Our team is passionate and fun, and we hold various events for our employees such as a golf outing, March Madness tournament, and happy hours. DRI also is involved in the community, donating funds, supporting events, or raising money for various organizations in Northeast Ohio.
How would you describe your mission and what you do?
Since 1983 Direct Recruiters, Inc. has been recognized as the relationship-focused search firm specializing in building customized employment solutions. Our team offers contingency search, contract staffing, and retained 'Direct Retention' search to source, identify, acquire, and retain top-performing professionals to elevate the success of our client organizations.
Health Insurance

Dental Insurance

Vision Insurance

Paid Family Leave

Office Closed for Holidays

Remote Work Options
Retirement Plan

Health & Wellness Stipend

Bonuses/Raises

Sponsorship & Mentoring

Paid Time Off

Company Events

Diversity & Inclusion Resources and/or Training
What types of positions do you typically hire young professionals for?
We hire young professionals to work as Executive Recruiters, Research Associates, Interns, and Operations Assistants.
What qualities do you look for in a candidate?
Relationship-driven

A self-starter with a strong work ethic

Entrepreneurial

Someone that loves to win!

High sales aptitude

Excellent written and verbal communication skills

Passion and dedication to create distinctive sourcing strategies to attract candidates of the highest quality

Flexibility & ability to overcome rejection

High energy to keep up in a fast-paced, lively & encouraging atmosphere
Do you have an internship program?
We have an internship program that is open to current college students either during the summertime or part-time during their school year. Interns are able to focus on recruiting, research or operations and have the opportunity to learn about the recruiting industry from experienced employees.
Do you have any internal Young Professional groups?
What types of employee training/development do you offer to help Young Professionals make an impact and grow?
DRI has a mentorship program that all employees take part in where their mentor is changed each quarter. This has been helpful in connecting employees to one another to share ideas, learn, and grow within their roles. In addition, young professionals have initial 2-week training, followed by weekly training throughout their time at DRI. These training sessions focus on phone skills, sales aptitude, recruiting, sourcing, and more.
How do you help your employees get involved in the community (i.e. volunteer program, service days, etc.)?
We offer all employees 2 paid days off to volunteer in the community. In addition, DRI supports many organizations as a company, which gives employees the opportunity to give back. We are active in working with Values in Action, mentoring high school students in Northeast Ohio several days each quarter. DRI also participates in Race for the Place each year to support programs and services free of charge for individuals and families touched by cancer. Other organizations we have actively supported are: Leprechaun Foundation of Cleveland, donating toys to local hospitals, Greater Cleveland Food Bank, Dress for Success, Cleveland Angels, and Northeast Ohio Coalition for the Homeless.