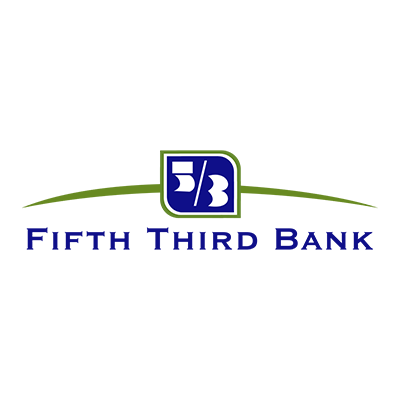 600 Superior Ave. East
Cleveland, OH 44114
Company Type: Public

Number of Employees: 20,000
How would you describe your culture?
Everyone matters. Everyone counts.
Respect & Inclusion are among our Core Values. A powerful foundation for all we do, these values speak to the very heart of embracing diversity. Personal beliefs, perspectives, and needs matter…and are heard. When everyone is valued, we're stronger as partners on our journey together. Here inclusion means actively seeking and welcoming diversity. To foster the engagement of all employees, we support dedicated employee business resource groups and inclusion councils that infuse our culture with respect and inclusiveness.
How would you describe your mission and what you do?
Fifth Third Bank, National Association, established in 1858, is a diversified financial services company headquartered in Cincinnati, Ohio. Fifth Third is among the largest money managers in the Midwest. It operates four main businesses: Commercial Banking, Branch Banking, Consumer Lending, and Wealth and Asset Management.
Health insurance

Employee Stock Programs

Sponsorship & Mentoring

Dental insurance

Mother's Room

Paid Time Off

Vision insurance

Remote Work Options

Fully Stocked Kitchen
Retirement Plan

Company Events

Paid Family Leave

Corporate Discounts

Educational Assistance

Employee Resource Groups

Office Closed for Holidays

Bonuses/Raises

Diversity & Inclusion Resources and/or Training
What types of positions do you typically hire young professionals for?
Regardless of your individual skills or interests, Fifth Third Bank offers a wealth of employment opportunities. Please browse our site at www.53.com/careers to view positions.
What qualities do you look for in a candidate?
Skillsets and qualities vary by position. Please view the job descriptions on our site at www.53.com/careers.
Do you have an internship program?
We have various internship opportunities available in different locations. Please browse our site to view availability.
How do you help your employees get involved in the community (i.e. volunteer program, service days, etc.)?
We offer several volunteer opportunities both virtually and in person throughout the year.