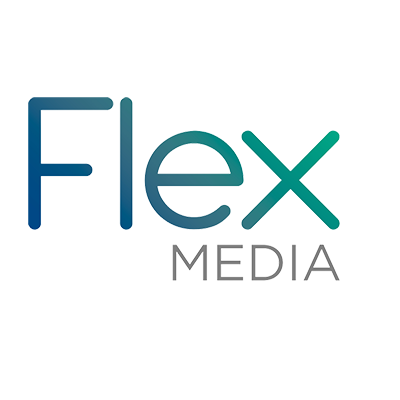 How would you describe your culture?
Flex Media is about hands-on experience and learning, providing opportunities for mentorship to master a craft and take on increased responsibility. While we expect everyone to work hard, meet deadlines, and put the customer first, we also have a lot of fun and like to take time to celebrate our successes together.
How would you describe your mission and what you do?
Flex Media is a video production and video marketing company that develops video and other content for businesses, nonprofits, and other organizations. We emphasize strategy first to ensure your video will achieve your goals and provide ROI.
Flexible Schedule

Office Closed for Holidays

Remote Work Options, Sponsorship & Mentoring

Company Events
What types of positions do you typically hire young professionals for?
Video editing, video shooting, scriptwriting, production, video marketing, social media marketing strategy.
What qualities do you look for in a candidate?
Responsive, team player, good communication skills, willing to learn, self-motivated, able to meet deadlines, and provide good customer service.
Do you have an internship program?
Occasionally upon inquiry.
Do you have any internal Young Professional groups?
How do you help your employees get involved in the community (i.e. volunteer program, service days, etc.)?
Our owners are both involved in Engage! Cleveland, Give Camp, the Parma Chamber of Commerce, and the Young Professionals of Parma. We welcome employees to get involved in these and other organizations in Cleveland as well.