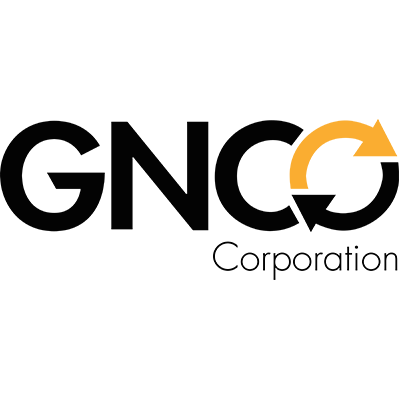 1395 Valley Belt Road
Cleveland, OH 44131
Company Type: Private
Number of Employees: 175

% of Young Professional Employees: 25%
How would you describe your culture?
Our culture is reflected by our GNCO core values of Positive Attitude, Self Development, Teamwork, Moral leadership, Engagement, and Community Service.
How would you describe your mission and what you do?
GNCO is the parent company of several material handling companies. Each company within the GNCO family is independently operated and has separate product offerings. In addition, each company has the resources of the full GNCO family to best serve our customers, employees, and partner suppliers.
Health Insurance

Dental Insurance

Vision Insurance

Flexible Schedule

Corporate Discounts

Office Closed for Holidays

Remote Work Options
Retirement Plan

Health & Wellness Stipend

Educational Assistance

Bonuses/Raises

Sponsorship & Mentoring

Paid Time Off

Company Events
What types of positions do you typically hire young professionals for?
Accounting, IT, Marketing, HR, Billing, Sales, Service.
What qualities do you look for in a candidate?
Positive attitude, team player, self-starter, and someone who wants to serve the community.
Do you have an internship program?
We hire interns for fall, spring, and summer, based on the school schedule.
Do you have any internal Young Professional groups?
What types of employee training/development do you offer to help Young Professionals make an impact and grow?
Job training, job shadowing, formal training.
How do you help your employees get involved in the community (i.e. volunteer program, service days, etc.)?
The volunteer program, sponsor board activity.