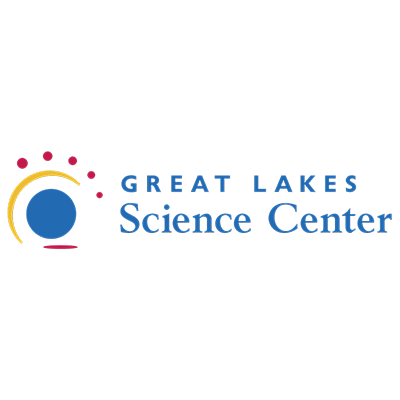 greatscience.com
601 Erieside Avenue
Cleveland, OH 44114
Janae Davis
davisj@glsc.org
Company Type: Nonprofit

Number of Employees: 110 

% of Young Professional Employees: 75.6%
How would you describe your culture?
Great Lakes Science Center embraces and encourages the attributes, characteristics, and perspectives that make each individual unique. We consider diversity, equity, access and inclusion essential for institutional excellence and fulfillment of our vision – a community where all people value STEM to inform decision making and enrich lives. We believe our strength lies in the collective sum of individual differences, life experiences, knowledge, ingenuity, self-expression, and unique capabilities. Our employees, volunteers, guests, and partners bring and invest these strengths in their daily experiences at Great Lakes Science Center. We champion an unending commitment to diversity of participation, thought, and action.
How would you describe your mission and what you do?
Great Lakes Science Center's mission is to make science, technology, engineering and math come alive.
In what ways do you utilize community volunteers?
We incorporate our volunteers with the various departments we have available. Mostly, they are involved with our guest engagement department. They engage with guest, assist with cart activities, explore and engage in the exhibits with guest. We also have volunteers for our Guest Services department who handle ticketing, handing out wrist bands, and directing guest. Other opportunities like special events, facilities & security, or exhibits volunteers assist when available.
Describe some of the work your organization does and the programs or events you run?
We host a variety of programs/events including but not limited to Free Day (free general admission) to the youth, MLK Day, or other opportunities that we see fit. We are preparing for our 25th anniversary gala and we host other galas each year. We have Design & Build for our youth, exhibit openings, Air show deck party on our Steamship Mather, and so much more! There is always something eventful happening at the Science Center.
What type of opportunities do you have available?
We currently need volunteers, part time, and full time positions.
What types of positions do you typically hire young professionals for?
Full-Time, Part-Time, & Seasonal
Do you have an internship program?
Do you have any internal Young Professional groups?
Health Insurance

Dental Insurance

Vision Insurance

Flexible Schedule

Corporate Discounts

Office Closed for Holidays
Mother's Room

Remote Work Options

Paid Time Off

Fully Stocked Kitchen

Company Events