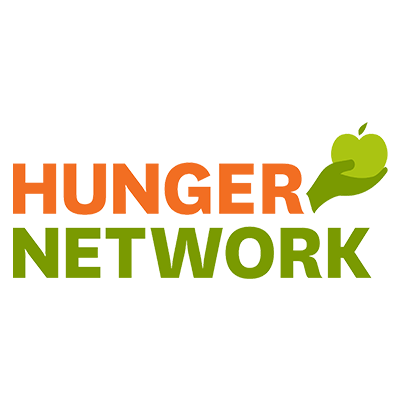 Rockefeller Building
614 West Superior Avenue
Suite 744
Cleveland, OH 44113
Máire Reynolds mreynolds@hungernetwork.org
216.619.8155 x18
Company Type: Nonprofit
Number of Employees: 10
% of Young Professional Employees: 50%
How would you describe your culture?
Collaborative, innovative, passionate, and purposeful.
How would you describe your mission and what you do?
We're on a mission to feed our communities' future. We envision a world in which no one goes hungry and no food goes to waste. As Cuyahoga County's largest emergency food provider network, Hunger Network continues to lead the way through innovation and with nontraditional approaches to serving our neighbors in need.
What types of positions do you typically hire young professionals for?
Hunger Network is an equal opportunity employer and does not factor age into selecting candidates for available positions.
What qualities do you look for in a candidate?
Candidates must have integrity and treat all individuals with dignity and respect. Great value is placed upon professionalism at all times and the organization fosters growth-minded individuals with the ability to innovate. We operate in the spirit of collaboration and are dedicated to those we serve, meaning that candidates must be flexible and open to working non-traditional hours.
Do you have an internship program?
Not a formalized one, but we often collaborate with organizations that place interns.
Do you have any internal Young Professional groups?
Yes, we are in the process of forming a Young Professional's Board.
What types of employee training/development do you offer to help Young Professionals make an impact and grow?
Professional growth and development are encouraged for each employee based upon their position, level of experience, and the organization's available budget.
How do you help your employees get involved in the community (i.e. volunteer program, service days, etc.)?
We currently have no formalized program, but employees are encouraged to serve on boards, committees, and for organizations that enhance their professional growth and development.
Health Insurance

Dental Insurance

Vision Insurance

Flexible Schedule

Office Closed for Holidays

Remote Work Options

Retirement Plan
Bonuses/Raises

Paid Time Off

Professional membership fees for employment-related organizations/affiliations as the budget allows such as Engage! Cleveland, the Association of Fundraising Professionals, The Cleveland Professional 20/30 Club