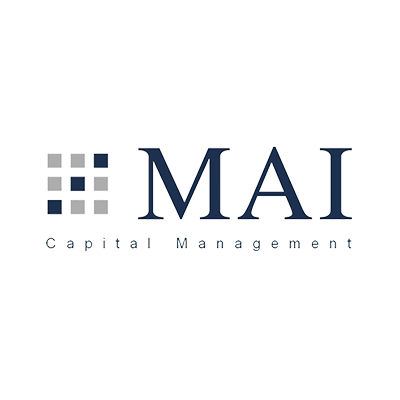 1360 East 9th Street
Suite 1100
Cleveland, OH 44114
Company Type: Private

Number of Employees: 234

Number of Young Professional Employees: 118
How would you describe your culture?
MAI is dedicated to creating a culture that promotes collaboration and innovation. We place a high priority on attracting, developing, and retaining experienced individuals in order to deliver the best possible service to our clients.
How would you describe your mission and what you do?
MAI Capital Management is a fee-based wealth management firm providing planning and investment advisory services. Our recommendations are objective and centered on assisting clients to achieve their goals. MAI's investment, planning and tax professionals will collaborate with clients to develop, implement and monitor a financial plan tailored to meet client's unique and individual needs.
Health Insurance

Dental Insurance

Vision Insurance

Corporate Discounts

Office Closed for Holidays

Mother's Room
Retirement Plan

Educational Assistance

Bonuses/Raises

Sponsorship & Mentoring

Paid Time Off

Company Events

Employee Resource Groups
What types of positions do you typically hire young professionals for?
We hire talented Young Professionals for a variety of roles in all areas of our firm, including Wealth Advisory, Client Service, Financial Planning, Investment Management, Accounting, Tax Services, and Technology.
What qualities do you look for in a candidate?
We look for candidates that are excited about joining a growing firm and becoming part of a team focused on producing excellent results for clients. Qualities that make a great candidate for MAI are integrity and have high ethical standards, strong business acumen, strong organizational skills, and attention to detail.
Do you have an internship program?
MAI offers the opportunity for candidates currently enrolled in undergraduate or graduate programs to gain real-life experience through our internship program. MAI is also involved in the Summer on the Cuyahoga program.
Do you have any internal Young Professional groups?
Yes, we have a Young Professionals Network.
What types of employee training/development do you offer to help Young Professionals make an impact and grow?
MAI is committed to the professional development of its employees. Financial assistance is offered for tuition and books to those who enroll in approved educational courses after one year of service with the company. MAI also funds continuing education workshops and seminars. Recently, we have launched MAI University which offers 1600+ instructor-led sessions, videos, and self-paced courses to meet the varying needs and interests of our employees.
How do you help your employees get involved in the community (i.e. volunteer program, service days, etc.)?
One of MAI's main goals is to serve our community and take care of those who make it special. Many of our employees are also actively involved in the community on an individual level through their work serving on the boards and associate boards of local nonprofit organizations. In 2020, 100+ charities have been impacted by donations from MAI, we helped provide 8,000+ meals to our neighbors in need through the Greater Cleveland Food Bank, and have supported organizations including The International Rescue Committee, Spike's K9 Fund, No Kid Hungry, and Meals on Wheels through our "MAI for MAY" series.