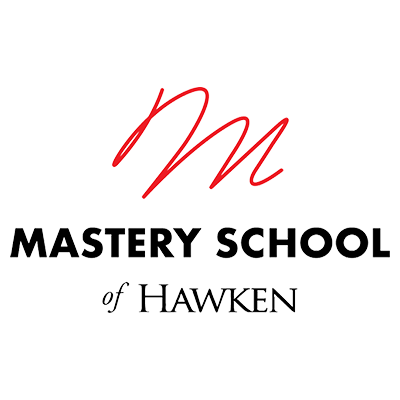 11025 Magnolia Dr
Cleveland, OH 44106
Company Type: Nonprofit
Number of Employees: 25
% of Young Professional Employees: 80%
How would you describe your culture?
We have a deeply intentional, collaborative, and generative culture due in large part to our shared purpose to design a school from the ground up.
How would you describe your mission and what you do?
The Mastery School of Hawken is a new project and problem-based, ungraded high school in University Circle built entirely around mastery learning — the bold idea that learning should be creative, enduring, deep, and transferable.
What types of positions do you typically hire young professionals for?
As we grow, we will continue to hire members of our teaching faculty as well as members of the small administrative team.
What qualities do you look for in a candidate?
We seek dynamic, curious, collaborative team members. At the heart of our model is the idea that you learn while doing – so candidates learn how to teach in a very different way while they collaborate with existing members of the team and get coaching and support. Prior teaching experience is not a necessity and career-changers are welcome!
Do you have an internship program?
Do you have any internal Young Professionals groups?
What types of employee training/development do you offer to help Young Professionals make an impact and grow?
Our pedagogical approach comes from Doris Korda, a master teacher who has developed a radically different methodology for teaching that's centered on students solving real problems in their communities. She and her team at The Korda Institute for Teaching train our teachers in her methods, which are rooted in cognitive science and have been honed over years of working with students and teachers all over the world.
In addition to a scaffolded onboarding that allows new teachers to learn our methods by partnering with and learning from colleagues, we also engage in intentional and ongoing goal-setting and reflection and offer professional development and leadership opportunities for each team member that align with their goals and the needs of the school.
How do you help your employees get involved in the community (i.e. volunteer program, service days, etc.)?
Community partnerships are central to our academic program. We help our faculty build connections and relationships with the guidance of our Community Advisory Board and the support of our Director of Admissions & Community Partnerships.
Health insurance

Dental insurance

Vision insurance

Paid Family Leave

Office Closed for Holidays

Mother's Room

Retirement Plan

Educational Assistance
Bonuses/Raises

Retirement Plan

Bonuses/Raises

Sponsorship & Mentoring

Paid Time Off

Fully Stocked Kitchen (lunch available daily)

Employee Resource Groups

Diversity & Inclusion Resources and/or Training