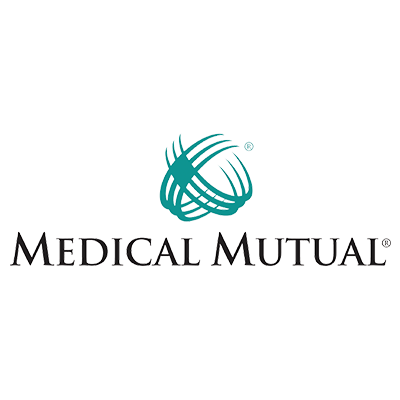 2060 E. 9th Street
Cleveland, OH 44115
Company Type:
Mutual Holding
Number of Employees: 2,727
% of Young Professional Employees: 30%
YP Conact:
Janinna Tibbs
Talent Sourcer
janinna.tibbs@medmutual.com
How would you describe your culture?
Team oriented, community focused, caring, engaged.
How would you describe your mission and what you do?
We have exceptional career opportunities offering challenging work, growth and a great work-life balance. We're looking for talented and innovative people to help us continue being the best health insurance choice for Ohioans and making Ohio the best it can be.
Health Insurance

Dental Insurance

Vision Insurance

Flexible Schedule

Paid Family Leave

Corporate Discounts

Office Closed for Holidays

Mother's Room

Remote Work Options

Retirement Plan
Health & Wellness Stipend

Educational Assistance

Bonuses/Raises

Sponsorship & Mentoring

Paid Time Off

Fully Stocked Kitchen

Company Events

Employee Resource Groups

Diversity & Inclusion Resources and/or Training

In addition to 4% Company 401K match, Company also contributes annual to 401k to
What types of positions do you typically hire young professionals for?
Data Scientist

Actuarial Analysts

Financial Analysts

Underwriting Analysts

Customer Services

Account Administrators

Internal Audit

Utilization Management (RN)

Case Management (RN)

Project Managers

Software Developers

Data Engineering

Cyber Security

Business Analyst

Sales Specialist

Account Executives

Operations Management

Broker Specialists

Sourcing Specialist

Human Resource Business Partners

Corporate Recruiters

Marketing Specialist

Report Analyst
What qualities do you look for in a candidate?
Strong interpersonal communications skills

Critical thinking skills

Team oriented

Self-Motivated

Engaged
Do you have an internship program?
Summer Internship runs end of May thru mid-August each year. We summer internship opportunities typically in the fall. Have internships in multiple areas. Have at least 20 IT interns each summer and 10 non-IT internships. Students should have at least a 2.8 GPA. Internships are traditionally in our Cleveland or Brooklyn locations.
What types of employee training/development do you offer to help Young Professionals make an impact and grow?
Multiple development/training programs:

Mentoring Program

Emerging Leaders

Professional Development course
How do you help your employees get involved in the community (i.e. volunteer program, service days, etc.)?
Medical Mutual has volunteer days and other programs like Mutual Appreciation which is a program that supports our customers. We also partner and support multiple community organizations that employees get involved with like the Food bank, Cleveland Housing Network, etc.