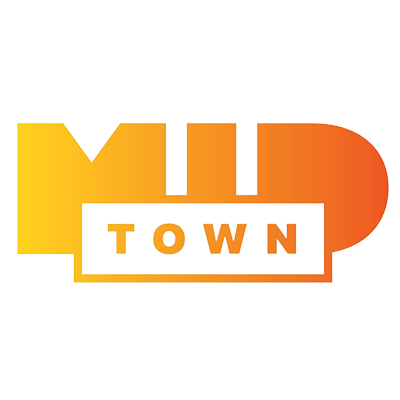 Company Type: Nonprofit
Number of Employees: 11
How would you describe your culture?
Our organization's culture centers around the values of inclusion, perception, historical acknowledgment, power sharing, relationship building, authentic community engagement, economic opportunity, inclusive spaces, and acknowledging racial trauma.
How would you describe your mission and what you do?
MidTown Cleveland is the sole organization charged with leveraging MidTown's diverse assets to develop a dynamic neighborhood that unites the city's downtown and innovation districts. MidTown Cleveland provides services to MidTown's members, stakeholders, businesses and organizations, residents, and visitors in order to create a connected and complete community.
What types of positions do you typically hire young professionals for?
Clean and Safe Ambassadors, Workforce Organizers, Community Engagement
What qualities do you look for in a candidate?
MidTown seeks candidates that are highly motivated and eager to participate in MidTown's philosophy of equitable community development. Our team has a diverse background and draws from many different skillsets and areas to accomplish our work.
Do you have an internship program?
We hire interns on a rolling basis depending on organizational needs. The best way to find out about our internships is to keep an eye on our careers page.
Do you have any internal Young Professional groups?
What types of employee training/development do you offer to help Young Professionals make an impact and grow?
All salaried employees receive a professional development stipend each year that is used to attend conferences, participate in continuing education, and receive various professional certifications.
How do you help your employees get involved in the community (i.e. volunteer program, service days, etc.)?
Our team typically volunteers once a month at charities around the neighborhood including the Hunger Network and Kids Book Bank.
Health Insurance

Dental Insurance

Vision Insurance

Flexible Schedule

Office Closed for Holidays

Remote Work Options

Retirement Plan
Educational Assistance

Bonuses/Raises

Sponsorship & Mentoring,

Paid Time Off

Fully Stocked Kitchen

Diversity & Inclusion Resources and/or Training