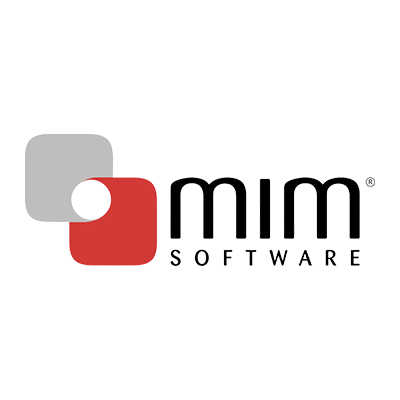 mimsoftware.com
25800 Science Park Dr
#180
Beachwood, OH 44122
Rebecca McGuire
People Operations Specialist
peopleoperations@mimsoftware.com
Company Type: Private

Number of Employees: 203
How would you describe your culture?
Our casual, rewarding, and collaborative environment gives all of us the exciting opportunity to learn from the intelligent, skilled colleagues around us. We work in small teams, and our employees flourish in an environment that is both fast-paced and fun.
How would you describe your mission and what you do?
At MIM, we understand the demands of a fast-paced clinical environment and offer strong technical support with rapid response time. We continually enhance our products based on our customers' current and future needs. MIM provides practical imaging solutions in the fields of radiation oncology, radiology, nuclear medicine, neuroimaging, brachytherapy, and cardiac imaging. MIM's products are sold globally to imaging centers, hospitals, specialty clinics, research organizations, and pharmaceutical companies. MIM realizes that in order to achieve our goal of enhancing patient care, we have to employ a top-notch team of engineers, salespeople, researchers, and administrators. We want to make sure employees feel appreciated, are rewarded for their hard work, and remain motivated to perform well.
Health Insurance

Dental Insurance

Vision Insurance

Flexible Schedule

Paid Family Leave

Office Closed for Holidays

Remote Work Options
Retirement Plan

Educational Assistance

Bonuses/Raises

Paid Time Off

Fully Stocked Kitchen

Company Events,

Life Insurance

On-site fitness center
What types of positions do you typically hire young professionals for?
MIM primarily hires for our sales teams, customer service teams, and technical teams. These positions typically include account managers, clinical engineers, research engineers, software engineers, and customer service engineers.
What qualities do you look for in a candidate?
At MIM Software Inc., our employees know they have the power to improve lives around the world. We look for candidates who are talented, dedicated, and have the creative ability to develop new ideas on the cutting edge of the medical industry.
Do you have an internship program?
MIM has a 12- week summer internship. We also have opportunities for co-op and part-time work for interns that successfully complete our summer internships. All of our internship positions are partnered with a MIM guide who will assist with your development and learning throughout the summer as you work on projects that impact the company or our products.
Do you have any internal Young Professional groups?
What types of employee training/development do you offer to help Young Professionals make an impact and grow?
The first 6 months in any entry-level MIM position are dedicated to training. You'll also be partnered with a MIM guide or mentor to help answer questions and assist with development. MIM also offers tuition reimbursement for employees who would like to advance in their careers.
How do you help your employees get involved in the community (i.e. volunteer program, service days, etc.)?
MIM created MUTTS = MIM United Together Through Service

MUTTS is a group that coordinates sporadic volunteer opportunities around the Cleveland area. The efforts are focused on sustenance and shelter, rather than participating in walks/runs/fundraisers.

Anyone at MIM (full-time, hourly, part-time, intern) can participate as a part of their working hours.

MUTTS volunteers at various community men's and women's shelters, the Greater Cleveland Food Bank, local schools, and local homes in the community.