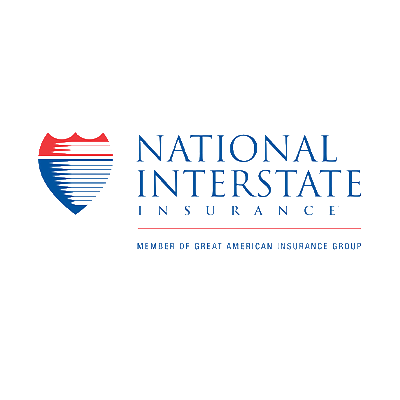 3250 Interstate Drive
Richfield, OH 44286
Company Type: Private
Number of Employees: 700
% of Young Professional Employees: 54%
How would you describe your culture?
Our company culture is built on our core values of integrity, transparency, fairness, accountability, empowerment, and collaboration. It's all about relationships with each other and with our customers, agents, and our community.
How would you describe your mission and what you do?
National Interstate is a leading specialty property and casualty insurance company offering more than 30 product lines and innovative insurance products primarily related to the transportation industry. Our people make the difference, allowing us to create exceptional customer experiences and build shareholder value. Learn more about us here.
Health Insurance

Dental Insurance

Vision Insurance

Paid Family Leave

Corporate Discounts

Office Closed for Holidays

Employee Stock Programs

Retirement Plan

Health & Wellness Stipend

Bonuses/Raises

Sponsorship & Mentoring

Paid Time Off

Company Events
Diversity & Inclusion Resources and/or Training

Company Provided Life Insurance

Company Provided Disability Insurance (STD & LTD)

Concierge Services (dry cleaning, automobile services)

Employee Assistance Program (EAP)

Onsite Fitness Facility and locker-room with showers

Personal Development

Workshops/Seminars/Classes

Vitality Online Wellness Program
What types of positions do you typically hire young professionals for?
We offer a wide variety of positions across several departments including Accounting, Business Development, Claims, Data Analysis, Human Resources, and Underwriting. To learn more about where you could fit into our organization, please visit here.
What qualities do you look for in a candidate?
We seek candidates who align with our values of integrity, transparency, fairness, accountability, empowerment, and collaboration. Having a background in insurance is not necessary, as we provide all the tools and training employees need. We are looking for young professionals who embrace intellectual curiosity and a mindset of lifelong learning. Interested in learning more? Check out our LinkedIn page!
Do you have an internship program?
Targeting college students, our Internship Program ties classroom knowledge to real-world experience. While the official program takes place over the summer, we also host interns during the Fall, Winter, and/or Spring semesters. Over the course of the program, interns explore the insurance industry and have opportunities to gain exposure to senior leaders, visit one of our local customers to further understand the business, engage in professional development offerings, participate in social events, shadow other departments, and more! A key program component is the interns' group project and presentation. We divide our interns into two groups and each is assigned a business case proposed by our officers. At the end of the summer, the intern groups present their findings during a formal presentation to officers, managers, and peers. While we hope students have an educational experience and leave with more interest in the insurance industry, we can't deny the excitement we feel extending offers and knowing a student wants to join our National Interstate family.
Do you have any internal Young Professional groups?
What types of employee training/development do you offer to help Young Professionals make an impact and grow?
At National Interstate we provide a wide variety of resources for young professionals to drive their careers. New hires can take advantage of diverse learning opportunities including online courses and instructor-led sessions. We also encourage them to consider earning future designations and certifications. In 2014, we launched our Graduate Development Program, Ignition, to invest in the young professionals joining the organization. The training program provides recent college graduates a unique cohort experience where they learn the world of insurance together prior to beginning their full-time position. The program is designed to provide a well-rounded education foundation and a background on how our business works, as well as help participants, understand our culture and seamlessly transition into their role. Several program highlights include:
Exposure to senior leaders and external customers

Online learning integrated with engaging instructor-led sessions

Professional Development training

Team-building activities
Additionally, we are a member of Great American Insurance Group (GAIG) which offers development programming targeted at young professionals to continue growing their careers.
How do you help your employees get involved in the community (i.e. volunteer program, service days, etc.)?
We are passionate about giving back to our surrounding community. Through our relationship with Business Volunteers Unlimited (BVU) and our internal community engagement committee, volunteer opportunities are encouraged at the department level within five key areas:
• Animals
• Children and Education
• Conservation of the Environment
• Homelessness and Hunger
• Military and Veterans

Organizations we support include the Akron-Canton Regional Food Bank, Akron Children's Hospital, American Heart Association, The Emergency Assistance Center of Summit County, and the Leukemia and Lymphoma Society.