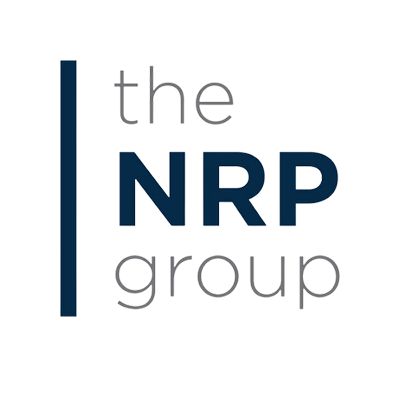 nrpgroup.com
1228 Euclid Avenue
Fourth Floor
Cleveland, OH 44115
Becky Bertram
Company Type:
Private
Number of Employees: 900

% of Young Professional Employees: 53%
How would you describe your culture?
We're growing, agile and entrepreneurial. We believe the best way to solve problems and drive performance is to empower our people. Those that join the NRP team are told to get ready for an atmosphere that's fast-paced and energetic, and which gives you the freedom to use your judgment, make your own decisions and speak your mind. It's a highly professional environment that welcomes new people as well as new ideas. We still retain the feel of a small company, with a refreshing lack of hierarchy and numerous opportunities to make your mark. There's a strong sense of teamwork too. You'll work with collaborative, open-minded colleagues to make things happen together – which is not only more productive but a lot more fun. Plus a host of local activities, along with company-wide initiatives shared through our internal social network, will help you quickly feel part of the family. If you have plenty of drive and initiative and are open to change, you'll fit in perfectly.
What are your key values?
Mission: To create exceptional rental opportunities for individuals and families regardless of income.
Vision: To be the best-in-class vertically integrated developer, owner, builder, and manager of multifamily housing. To grow our lead as the #1 multifamily developer in the U.S. that creates both Affordable and Market Rate communities at scale.
Health Insurance

Dental Insurance

Vision Insurance

Paid Family Leave

Corporate Discounts

Office Closed for Holidays

Mother's Room

Remote Work Options

Retirement Plan
Bonuses/Raises

Sponsorship & Mentoring

Paid Time Off

Fully Stocked Kitchen

Company Events

Employee Resource Groups

Diversity & Inclusion Resources and/or Training
What types of positions do you typically hire young professionals for?
Our career opportunities are diverse. They range from land acquisition specialists to leasing specialists, construction project managers to property managers, financial analysts to network engineers, recruiters to marketers. Despite their differences, these roles all play a part in strengthening our brand and shaping the company as it grows. We know high-caliber people set us apart from our competitors, so we make sure each one gets the support and training they need to develop.
What qualities do you look for in a candidate?
We are always looking for the A+ players that share the same core values as NRP: Integrity, Teamwork, Professionalism, High Performance, Open and Approachable, Diversity, Sense of Purpose, and Fun.
Do you have an internship program?
We have a paid internship program for almost every department within NRP. We typically bring on 20-30 interns each summer for a 9-week internship.
Do you have any internal Young Professional groups?
We have Diversity and Inclusion affinity groups that we recommend all our team members to join for a different way to collaborate and find leadership opportunities. Each affinity group hosts an array of lunch and learns that are of particular value to our young professionals.
What types of employee training/development do you offer to help Young Professionals make an impact and grow?
We know high-caliber people set us apart from our competitors, so we make sure each one gets the support and training they need to develop. You can look forward to onboarding and ongoing training relevant to your career area – including instructor-led and online courses. And you can expect to learn a huge amount on the job, working alongside experienced, collaborative colleagues who are happy to share their know-how. We also support study for professional qualifications as well as involvement in professional groups and forums. As you learn, you'll be able to progress – especially as we anticipate more tremendous growth and prefer to promote internally. If you have the desire and the ability to excel, you'll move up. Our people have also seized opportunities in other areas of the business.
How do you help your employees get involved in the community (i.e. volunteer program, service days, etc.)?
Each year our NRPCares team creates volunteer opportunities for participation for all NRP employees. Each year looks a bit different as we focus on a new service topic for each year.