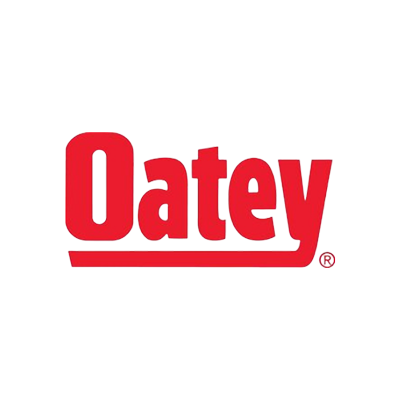 oatey.com
20600 Emerald Parkway
Cleveland, OH 44135
Lauren Budzik
HR Business Partner, Talent Management
lbudzik@oatey.com
Adrien Scherer
Commercial Healthcare Sales Manager
ascherer@oatey.com
Company Type:
Private
Number of Employees: 1,400
% of Young Professional Employees: 50%
How would you describe your culture?
At Oatey, we believe in working hard, having fun, and achieving great things together. Everything we do is rooted in our Purpose, Values, and Vision.

Purpose: Deliver Quality. Build Trust. Improve Lives.

Values: Collaboration. Integrity. Respect. Courage. Leadership. Excellence.

Vision: Strong. Engaged. Dynamic.
How would you describe your mission and what you do?
Since 1916, Oatey has provided reliable, high-quality products for the residential and commercial plumbing industries, with a commitment to delivering quality, building trust, and improving lives. Today, Oatey operates a comprehensive manufacturing and distribution network to supply thousands of products for professional builders, contractors, engineers, and do-it-yourself consumers around the world.
Health Insurance

Dental Insurance

Vision Insurance

Flexible Schedule

Paid Family Leave

Office Closed for Holidays

Corporate Discounts

Remote Work Options

Mother's Room
Retirement Plan

Educational Assistance

Bonuses/Raises

Sponsorship & Mentoring

Paid Time Off

Company Events

Employee Resource Groups

Diversity & Inclusion Resources and/or Training
What types of positions do you typically hire young professionals for?
Oatey Co. hires young professionals in a variety of administrative positions across the company (e.g. marketing, human resources, finance, sales, engineering, customer service, and more). In addition, we regularly hire young professionals at our Manufacturing and Distribution Facilities in the essential operations roles that keep our company running each day.
What qualities do you look for in a candidate?
Oatey Co. seeks candidates who are hard-working, innovative, and able to succeed in a dynamic, fast-paced work environment. We also look for candidates who live our values and will embrace our Purpose to Deliver Quality, Build Trust and Improve Lives.
Do you have an internship program?
Oatey's summer internship program provides college students with hands-on work experience across multiple facets of the plumbing and manufacturing industry, including marketing, human resources, compliance, engineering, sourcing, and customer service. In addition, Oatey interns benefit from networking, professional development, and community service opportunities to help prepare them for life after college.
Do you have any internal Young Professional groups?
Oatey Co.'s Emerging Professionals Group (EPG) includes strong, engaged, and dynamic young professionals from around the business who are interested in growing professionally through networking and community involvement. EPG organizes a variety of events throughout the year, focused on the four key pillars of Professional Development, Wellness, Volunteering, and Networking. Some of their most popular events in recent years include wellness yoga sessions, Habitat for Humanity volunteering, trivia night, and professional skills workshops. While these events are tailored toward the interests of young professionals, all Oatey associates are welcome to attend, making EPG programs a valuable part of the overall associate experience.
What types of employee training/development do you offer to help Young Professionals make an impact and grow?
Through our Emerging Professionals Group, associates have access to a range of training and professional development resources to help them grow. Examples include lunch and learn, networking events, community engagement, professional development workshops, professional headshots, internal technical training, leadership development programs, and other initiatives to help young professionals evolve in their careers.
How do you help your employees get involved in the community (i.e. volunteer program, service days, etc.)?
Community involvement is a core part of the Oatey culture, and associates are invited to participate in a variety of volunteer activities and service events. We also offer an Associate Matching Gift program to amplify the contributions our associates make to eligible nonprofits.