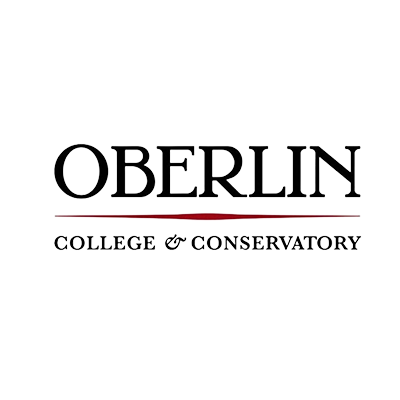 oberlin.edu
173 West Lorain Street
Oberlin, Ohio 44138
Lauren Haynes
Chief of Staff for Advancement
lhaynes@oberlin.edu
440-775-5671
Company Type:
Higher Ed
Number of Employees: 930

% of Young Professional Employees: 21%
How would you describe your culture?
A diverse community of dedicated staff, renowned faculty, and inspired students who are welcoming, affirming, and empowering a culture of respect and inclusion.
How would you describe your mission and what you do?
Oberlin College, an independent coeducational institution, holds a distinguished place among American colleges and universities. Oberlin was the first college to grant undergraduate degrees to women in a coeducational program and, historically, was a leader in the education of African Americans. The Oberlin community is known for its academic and musical excellence and its commitment to social engagement and diversity.
Health Insurance

Dental Insurance

Vision Insurance

Flexible Schedule

Paid Family Leave
Office Closed for Holidays

Retirement Plan

Paid Time Off

Diversity & Inclusion Resources and/or Training
What types of positions do you typically hire young professionals for?
Student Services, Student Life/Residential Education, Admissions, Advancement, Career Development, and other various Administrative positions across the College & Conservatory.
What qualities do you look for in a candidate?
A strong commitment to the goals of a liberal arts education as well as personal initiative, creativity, resourcefulness, flexibility, strong communication skills, and the ability to thrive in a team setting.
Do you have an internship program?
Do you have any internal Young Professional groups?
Administrative & Professional staff (A&PS) can participate on A&PS Council in addition to the Grievance Committee, Elections Committee, Orientation Committee, Professional Development Committee, Social/Programming Committee, and/or the Conditions of Employment Committee.
What types of employee training/development do you offer to help Young Professionals make an impact and grow?
There are a variety of professional development opportunities offered across campus for employees.
How do you help your employees get involved in the community (i.e. volunteer program, service days, etc.)?
Oberlin students, faculty, and staff dedicate their time and academic pursuits to enrich and support the local and global community. Many serve through tutoring, literacy, landscaping, and more. The Bonner Center serves as the hub on campus to connect with organizations in Oberlin and beyond.