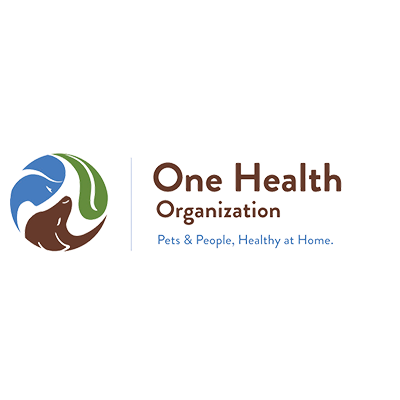 onehealth.org
27600 Chagrin Blvd
Ste 400
Woodmere, OH 44122
Dr. Anna M. van Heeckeren
Dr.Anna@OneHealth.org
216.920.3051 x510
Company Type:
Nonprofit
Number of Employees: 1
How would you describe your culture?
We are inclusive, welcoming, dynamic, entrepreneurial, innovative, and caring professionals who wish to keep pets and people living healthy lives together.
How would you describe your mission and what you do?
One Health Organization helps struggling pet parents access veterinary care through financial assistance and services information. We are uniquely dedicated to supporting the familial bond between people and their pets across Northeast Ohio.
In what ways do you utilize community volunteers?
We use community volunteers to help connect us to their favorite veterinarians and their friends who love dogs and cats. We ask them to share information about who we are and what we do.
Describe some of the work your organization does and the programs or events you run?
We provide access to veterinary care, inform pet parents, and build partnerships for a bold plan.
What type of opportunities do you have available?
We need those who love to keep pets in loving homes, as well as those who love people needing pets in their lives. We need people who can commit, on average, an hour or two a week for at least one year at the Board or Committee level. We need people who love to connect with others online or in person (friend-raising) for short-term projects. To learn more and express interest, people can visit this webpage: https://www.onehealth.org/volunteer-for-pets-veterinary-care
Do you have an internship program?
This is under development. We will be seeking support to do clerical work, such as data entry, filing paper documents, and conducting online research relevant to people living with dogs and cats.
Do you have any internal Young Professional groups?
We have a volunteer group under development called "Young Professionals for One Health Organization." Members are asked to network with those who are interested in getting involved as a volunteer or donor to meet their volunteer or philanthropic goals while helping us meet our mission.
What types of employee training/development do you offer to help Young Professionals make an impact and grow?
We encourage staff and volunteers to take advantage of online educational opportunities, which are often free, as well as asking about attending educational experiences that can only be conducted in person that can add value to their work.
How do you help your employees get involved in the community (i.e. volunteer program, service days, etc.)?
As a nonprofit, we encourage our employees to be engaged in community-building events.
Health Insurance

Dental Insurance

Vision Insurance

Flexible Schedule

Office Closed for Holidays
Remote Work Options

Paid Time Off

Dog-Friendly Office

Diversity & Inclusion Resources and/or Training