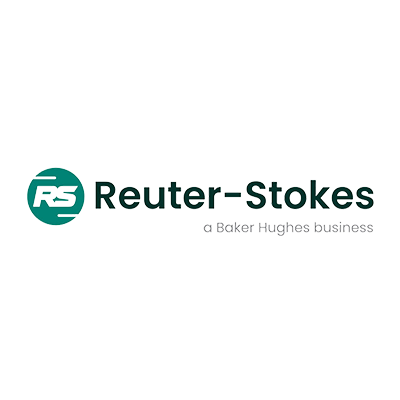 8499 Darrow Rd
Twinsburg, OH 44087
Company Type: Public
Number of Employees: 164
% of Young Professional Employees: 25%
How would you describe your culture?
Reuter-Stokes, a Baker Hughes business, designs and manufactures mission-critical measuring devices for precise radiation measurement, pressurized and boiling water reactor monitoring, UV flame detection, and downhole sensors for directional drilling.
How would you describe your mission and what you do?
Based in Twinsburg, Ohio, Reuter-Stokes offers more than six decades of ongoing expertise in the design, manufacturing, and installation of its extensive portfolio of gamma and neutron detection technologies. As an industry leader, the company provides innovative technologies and services including extensive research, development, and production of high-quality detectors for a broad range of radiation monitoring applications
Health Insurance

Dental Insurance

Vision Insurance

Flexible Schedule

Paid Family Leave

Office Closed for Holidays

Corporate Discounts

Remote Work Options

Employee Stock Programs
Mother's Room

Retirement Plan

Health & Wellness Stipend

Educational Assistance

Bonuses/Raises

Sponsorship & Mentoring

Paid Time Off

Company Events

Employee Resource Groups

Diversity & Inclusion Resources and/or Training
What types of positions do you typically hire young professionals for?
Engineers- Design, Electrical, chemical, physicist, chemist, marketing, supply chain, product management, finance,
What qualities do you look for in a candidate?
great attitude, effective communications skills, adaptable, collaborative, self-motivated
Do you have an internship program?
Given real projects that have to improve the business

Hands-on with very collaborative team…providing value to the organization

Paid work experience

Challenging & Rewarding assignments

Top Industry Mentors/Coaches

Community Outreach

Real work experience aligned to their degrees
Do you have any internal Young Professional groups?
We have 8 employee resource groups:
African American Forum, Asian Pacific American Forum, Enabled, Latin X, Multicultural, Pride@Work, Veterans, Women's Network
What types of employee training/development do you offer to help Young Professionals make an impact and grow?
ASPIRE, our early career-development program focuses on accelerating the careers of recent graduates and entry-level professionals over a two-year period. The program has a global footprint with eight functional tracks.
ASPIRE, members, complete three rotations: two 6-month rotations followed by one 12-month rotation. (Note: TPS Field Engineering ASPIRE members rotate over a three-year period.)
Rotations are determined by career interest, current business needs, and performance. All three rotations include in-depth technical training within the function and meaningful working experience.
During the rotations, participants engage in global events and cross-functional collaboration that facilitate learning and growth, including week-long personal development/training conferences. At these camps, ASPIRE members enjoy keynote speaker events and participate in collaborative and personalized workshops. Camps are focused on leadership competencies and basic business knowledge, including personal branding, business acumen, change management, leadership skills, project management, and advanced presentation skills.