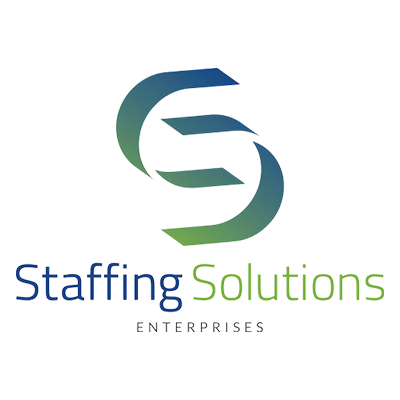 Company Type: Private
Number of Employees: 266
% of Young Professional Employees: 44%
How would you describe your culture?
The culture at Staffing Solutions Enterprises (SSE) is ingrained in building meaningful relationships, carrying out exceptional work, focusing on business results and growth, and accomplishing personal and professional growth. These fundamentals support our mission and create an environment in which we thrive and add value to our clients, candidates, and partners. We work to ensure that our daily interactions exemplify the culture that we've built over the last 45 years and prepare us for success and growth in the years ahead.
How would you describe your mission and what you do?
Staffing Solutions Enterprises is a women-owned business enterprise specializing in career matchmaking and recruitment solutions. We build relationships with both candidates and clients to unite great talent with great workplaces. Our career lifestyle options allow people to have a career that fits their needs— a part-time gig while raising a family, a climb on the corporate career ladder, or the opportunity to build career skills and an income while taking the next step—we have career options at every phase.
Health Insurance

Dental Insurance

Vision Insurance

Paid Family Leave

Office Closed for Holidays

Remote Work Options
Bonuses/Raises

Paid Time Off

Company Events

Diversity & Inclusion Resources and/or Training

Employee Assistance Program

Strategic partnerships offering banking and financial expertise
What types of positions do you typically hire young professionals for?
Outside of our core team members who specialize in staffing and recruiting, our valued clients partner with us to secure candidates with a wide variety of experiences and skillsets. Our candidates range from entry-level, recent graduates to tenured, well-seasoned professionals. Our contractors and direct-hire candidates are placed within various roles, including administrative & clerical, accounting & finance, human resources, customer service, healthcare administration, engineering, and IT.
What qualities do you look for in a candidate?
Staffing Solutions Enterprises seeks candidates with a strong work ethic and dedication to living our Fundamentals of Success. Our clients' rich histories of success hold many of the same values – they typically seek candidates who understand the key role that every new hire, whether contract or direct-hire, plays in that success.
Do you have an internship program?
Do you have any internal Young Professional groups?
What types of employee training/development do you offer to help Young Professionals make an impact and grow?
Our contract assignments provide Young Professionals the opportunity to: try out a new career or gain work experience in a new industry; learn new or enhance existing skills; provide an income while looking for a direct-hire job; supplement income for immediate or future needs; work flexible hours during summer/holiday vacations, and much more!
How do you help your employees get involved in the community (i.e. volunteer program, service days, etc.)?
Charity is a year-long commitment for Staffing Solutions Enterprises and our employees. Our commitment to community and charity has resulted in the creation of a staff-driven charity rotation program called the SSE Monthly Give Back Program. The SSE Monthly Give Back Program highlights organizations chosen and voted on by the staff. Each organization holds a special place in someone's heart. You can read about our community outreach plans here: https://www.staffingsolutionsenterprises.com/about-us/our-story/charity-programs/