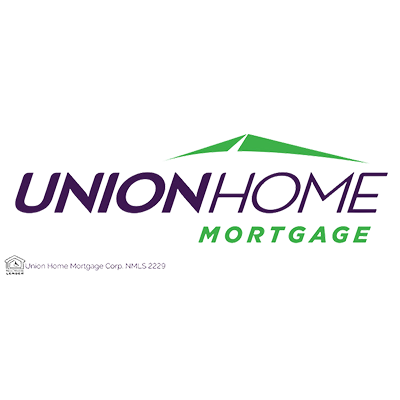 8241 Dow Circle West
Strongsville, OH 44136
Company Type: Private
Number of Employees: 1,500
How would you describe your culture?
Our culture is world-class where people come first. You won't find employees here – only Partners – who live by the shared value of our Code of Conduct. We respect one another, communicate openly and hold each other accountable. We focus a lot on diversity and inclusion along with the focus on community engagement through our Foundation. We host an award-winning internship program with over 100 interns each summer so we are dedicated to growth here in Cleveland and minting our own through young talent.
How would you describe your mission and what you do?
Since our inception in 1970, Union Home Mortgage has guided hundreds of thousands of aspiring homebuyers through the process of achieving homeownership. Driven by the belief that homeownership should be accessible for everyone, we go the extra mile for every customer, while providing a personalized experience unmatched in the industry.
Health Insurance

Dental Insurance

Vision Insurance

Flexible Schedule

Paid Family Leave

Corporate Discounts

Office Closed for Holidays

Mother's Room

Remote Work Options
Bonuses/Raises

Sponsorship & Mentoring

Retirement Plan

Paid Time Off

Fully Stocked Kitchen

Company Events

Employee Resource Groups

Diversity & Inclusion Resources and/or Training
What types of positions do you typically hire young professionals for?
We hire for all positions! We are your typical business where yes we hire for mortgage-specific roles but we also hire for marketing, IT, accounting, HR, sales, and more!
What qualities do you look for in a candidate?
We look for candidates who are hard-working, ask questions, and want to learn more about our industry. We look for candidates who have more to them than their resume and candidates who fit in with our family and our company culture.
Do you have an internship program?
We help our interns Learn about the corporate landscape, Educate them on the mortgage industry, encourage them to achieve their goals, and help develop their leadership skills. As an Intern Partner, you'll have the opportunity to get involved in meaningful projects and gain hands-on experience in the various fields of an award-winning mortgage company. You'll work hard, have fun, and gain skills that will allow you to take on the world. Our interns are treated like full-time Partners who work 40 hours a week during the 3-month summer program, are compensated, and based out of our headquarters in Strongsville, Ohio.
Do you have any internal Young Professional groups?
We have a UHM Women's Network and a UHM Young Professionals Network which is only the start of our Employee Resource Groups. We meet every month and host a webinar on a different topic, highlighting UHM speakers and speakers from the community. These are webinar-style so we can include all of our partners across the country.
What types of employee training/development do you offer to help Young Professionals make an impact and grow?
We have a lot of great leadership development programs thanks to our amazing training department! We have a rotational program for young professionals who aren't sure what route in our industry might be for them yet. We also have a future leaders program for young professionals who have worked here for some time and are ready to make that next step into leadership. Once you are in leadership, we have team lead training to prep you for being the best leader you can be!
How do you help your employees get involved in the community (i.e. volunteer program, service days, etc.)?
Through our UHM Foundation, each employee partner receives 16 hours for volunteer paid time off a year to use however they want! We have an internal volunteer hub that always has great volunteer opportunities to get involved all across the country but a lot of time in NEO. We host service days during the year with specific events for our partners to get involved. We have programs under the Foundation that focus on career readiness and financial literacy which is a great way for our employee-partners to get involved as well. The opportunities are endless!