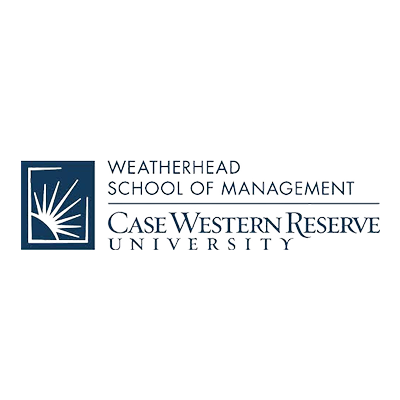 11119 Bellflower Rd, Suite 150
Cleveland, OH 44106
Company Type: Higher Education
Number of Employees: 75 
% of Young Professional Employees: 15%
How would you describe your culture?
We describe our culture as collaborative with a passion for learning.
What are your key values?
The Weatherhead School of Management has an enduring impact on business and society through cutting-edge research and innovative teaching that prepares professionals for the marketplace of the future.
Health insurance
Dental insurance
Vision insurance
Flexible schedule
Paid family leave
Office closed for holidays
Corporate Discounts
Retirement plan

Bonuses/raises

Sponsorship & mentoring

Paid time off

Educational Assistance

Employee resource groups (ERGs)

Diversity & inclusion resources and/or training
What types of positions do you typically hire young professionals for?
We hire young professionals for recruitment, admissions, student services, and administrative roles – We also look for young professionals to enroll in our variety of business graduate programs.
What qualities do you look for in a candidate?
We look for students and employees from a variety of professional backgrounds who believe in higher education and are looking to advance their careers.
What types of employee training/development do you offer to help Young Professionals make an impact and grow?
We have a variety of programs offered across campus for employees. We also offer a tuition waiver for employees looking to pursue a degree at little to no cost.