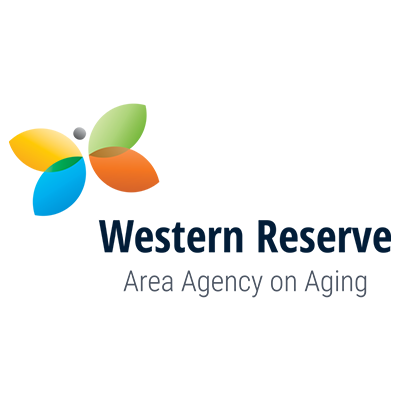 1700 East 13th Street
Suite 114
Cleveland, OH 44114
Company Type: Nonprofit

Number of Employees: 309
% of Young Professional Employees: 86%
How would you describe your culture?
The WRAAA culture is derived from committed team players who provide superior service to all we serve. Our employees are enthusiastic professionals excited to grow with an organization that values dedication, innovation, and collaboration.
How would you describe your mission and what you do?
The mission Western Reserve Area Agency on Agency is to provide choices for people to live independently in a place they want to call home. At WRAAA we aim to create a community that provides aging individuals and people with disabilities the opportunity to have their needs met with optimum choice, dignity, and maximum independence.
What types of positions do you typically hire young professionals for?
We provide employment opportunities for all talented individuals who meet the requirements of the position.
What qualities do you look for in a candidate?
The qualities that we seek in a candidate at WRAAA are Self-motivated and compassionate individuals looking to be part of a Best-in-Class organization. Team players who are committed to providing superior service to all they serve. Enthusiastic professionals excited to grow with an organization that values dedication, innovation, and collaboration.
Do you have an internship program?
WRAAA Student Internship Experience is designed to provide undergraduate and graduate students the opportunity to gain valuable exposure to careers in the nonprofit industry, related to their field of study. This experience gives students the chance to become acquainted with a department in the organization, focusing on an area that best matches their professional goals.
Do you have any internal Young Professional groups?
What types of employee training/development do you offer to help Young Professionals make an impact and grow?
We provide in-person and online training through our Learning and Development platform known as Ignite. Programs include:
Creating Personal Development Plan
Identifying Your Strengths and Development Areas
Business Writing Skills
Presentation Skills
Planning & Organizing
Customer and Client Expectations and How to Exceed Them
Handling Complaints
Providing Meaningful Feedback
Setting Boundaries in a Workplace
How Sourcing Performance Influences Productivity
Talent Pooling Your Candidates
Diversity Sourcing
Finding & Approaching Passive Candidates
Intercultural Communication and Competence
Being Part of a Project Team
Direct Hiring and Sourcing Candidates
Unconscious Bias and Conscious Inclusion
How do you help your employees get involved in the community (i.e. volunteer program, service days, etc.)?
The Agency works together to create opportunities for our employees to assist individuals in receiving needed home and community services and supports; and to age successfully in their own homes and communities.
Health Insurance

Dental Insurance

Vision Insurance

Paid Family Leave

Office Closed for Holidays

Mother's Room
Retirement Plan

Bonuses/Raises

Paid Time Off

Educational Assistance

Company Events

Diversity & Inclusion Resources and/or Training