Ramping up for Cleveland Young Professionals Week!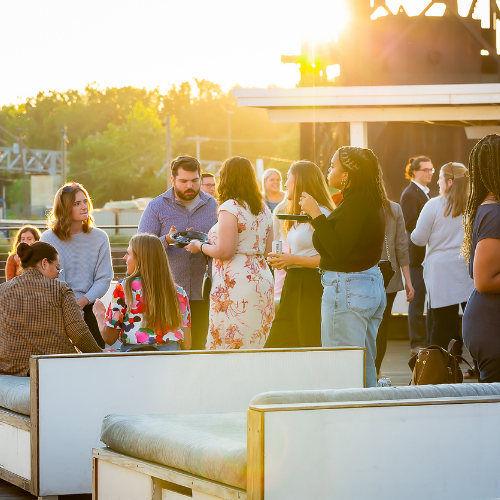 As I continue to dive deeper into my internship experience here at Engage! Cleveland, I have become increasingly aware of the importance of the initiatives they have as well as EC's impact on the greater Cleveland community. As the Marketing & Events Intern this Summer, I have the fortunate opportunity to assist Engage with the planning and execution of the 9th Annual Cleveland Young Professionals Week. As a young professional, I am a member of Engage Cleveland's target audience, making me a perfect candidate to attend the events held during young professionals week. As YP Week quickly approaches there are a few events in particular that I am very excited to attend, and I look forward to connecting with fellow young professionals in the process!
The first event on my radar is the Cleveland Staples Lunch and Learn. A fun fact about myself is that I am actually not from the Cleveland area. I have lived in Upstate New York my whole life but quickly fell in love with Cleveland over the course of my undergraduate experience at John Carroll University. My three and a half years of living here have not exactly made me an expert on the area, so any chance I get to learn more about the city, I take! For those who have lived in the area their whole life or those who are fairly new to Cleveland like me, the Cleveland Staples lunch and learn is a great opportunity to gain more knowledge about local entrepreneurs who have made it big in the CLE.
If you are anything like myself, you know how hard it can be to make it through a busy day without your daily dose of coffee. I have become quite the coffee fanatic over the years and am always looking to try new flavors and concoctions to spice up the boring black coffee. I can't wait to attend Morning Joe Coffee tasting, which is centered around all things coffee and connect with some of my fellow coffee lovers!
I am also very excited about Lucky In the Land, a meet and greet with the owners of Dave's Supermarkets, Edison's Pizza, and Rising Star Coffee. What better way to get to know other young professionals in the area than over food, beer, and wine. This event is a great way to get a taste of Cleveland, literally and figuratively.  In all seriousness, the best way to become more familiar with a community is to get to know the people. For foodies and non-foodies alike this event offers individuals the opportunity to meet the owners of some popular food and drink spots around Cleveland! I am looking forward to good food and conversations at Lucky's Market!
Lastly, I can't wait to attend the Trivia Night Fundraiser at Jukebox in Ohio City. Not only will I have the opportunity to check out a new restaurant and bar, but who would pass up a classic trivia night ? I have always had a slightly competitive edge so you can bet I am looking forward to a fun night of testing my knowledge on music, movies, TV and more! I'm excited to experience the lively and upbeat atmosphere of Ohio City and continue to become more familiar with the Greater Cleveland area. Plus, the proceeds from this event go towards support Engage! Cleveland's mission.
With over 40 events, there is sure to be an event that will interest you. Whether it's enjoying a workout at the newest fitness studio, hearing from exciting speakers or discovering new venues around town, CLE YP Week is all about getting YPs engaged to Cleveland.
I'll see you at YP Week!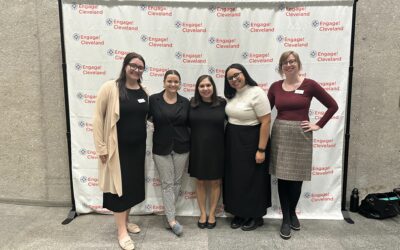 Coming to Fruition: Engage! Cleveland Staff Celebrates Inaugural DE&I Conference Written by...
read more