That's A Wrap: Recapping My Internship at EC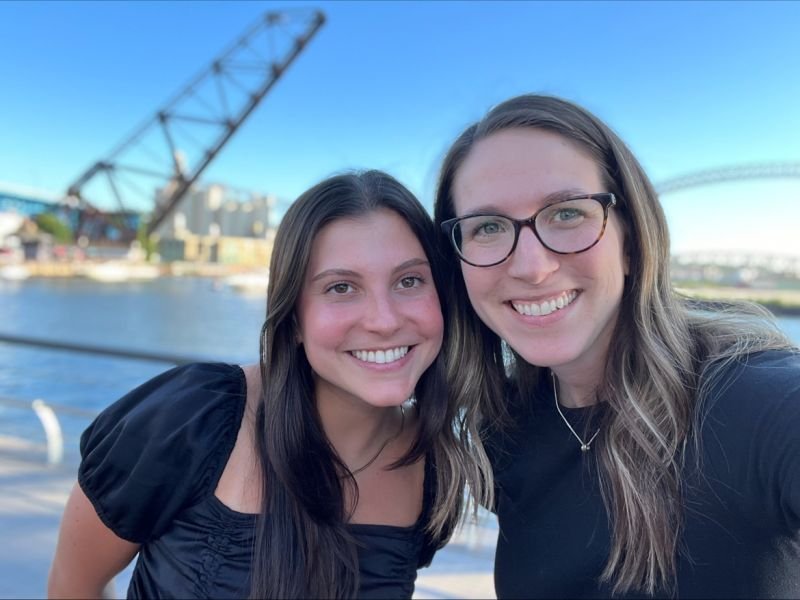 As I near the end of my internship here at Engage! Cleveland, I can't help but appreciate everything I have gained from this experience as the Marketing & Events Intern. Reflecting back on when I first started in May, it is safe to say my professional toolbox has grown immensely. Over the past 6 months, I have developed plenty of skills that I will take with me as I step into the professional world. Since my first day, Kelsey has taken me under her wing and shown me the importance of having an influential mentor-like figure in your life.
I started my work here roughly 6 months ago, at the end of May, which was a busy time for Engage! Cleveland. The 9th Annual Young Professionals Week was just around the corner and the EC team was in full preparation mode when I arrived. I was excited to hop right in and get started on the planning and execution of the 40+ events that would take place over the span of just 8 days. At this time, my job entailed creating graphics, posting on EC's socials, keeping track of ticket sales via Eventbrite as well as contacting attendees and providing them with specifics about venues, parking and other relevant event details. Being able to attend various events throughout YP Week was an awesome experience and I was able to network with other young professionals from the Cleveland area.
After wrapping up YP week I shifted gears and settled into a rhythm of the day-to-day work that the EC Team does. I began to focus on smaller projects like conducting outreach and video editing for Takeover Tuesday each month, updating EC's website, as well as sending out monthly Job Board E-blasts. Throughout it all, I was able to continue posting on EC's socials to keep followers updated on events such as Discover The CLE, Lead CLE: Professional Development Conference, Mentorship Programs, and more! Having the chance to attend many of these events and see my work come full circle was extremely rewarding.
I can confidently say that my work here has sufficiently prepared me for my future as I begin the next steps and start my job search after graduation. I have received everything I had hoped for out of an internship and more. Not only do I have the hard skills to find success in a career but I have encountered numerous life lessons through the process. Although I am moving on to a new chapter in my life, I hope to stay in Cleveland and continue my story here. I am thankful to have Kelsey, Engage! Cleveland's Marketing & Events Manager, as a mentor and friend to guide me through the beginning of this chapter as a young professional in the CLE!
Thank you to the rest of the staff at EC, the attendees, and everyone else I connected with throughout these past months. I hope to see you all again soon!
As the Marketing & Events Intern at Engage! Cleveland, Rose supports EC's marketing and event planning efforts. She is currently a student at John Carroll University majoring in Integrated Marketing.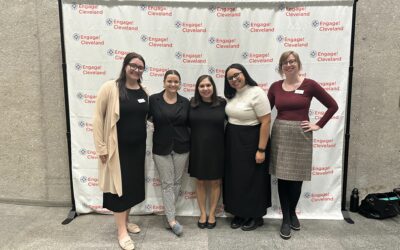 Coming to Fruition: Engage! Cleveland Staff Celebrates Inaugural DE&I Conference Written by...
read more