Things to Do in a Cleveland Winter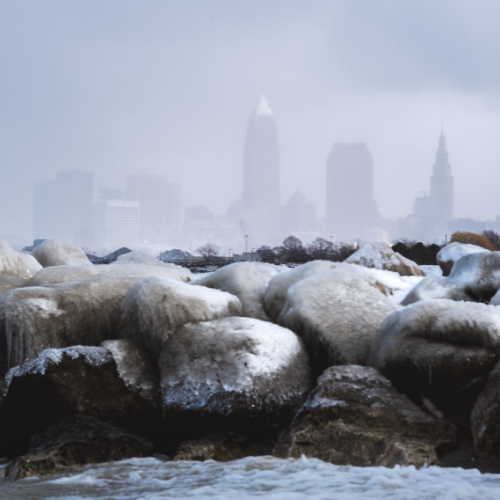 We all know that the Cleveland winter can be brutal, but there are plenty of ways to explore in the city that can help break up the chill of the season. These are some of my top picks for when you're feeling that cabin fever itch:
Forest City Shuffleboard – Never played shuffleboard? Neither have I! But I must tell you, this is one of the best group outings you can do in Cleveland. The indoor shuffleboard courts can be rented hourly, and they have a full menu with great beer, wine, and food! I'd recommend booking the courts for a few hours; once you get the hang of it, this game is addicting!
Boss Pro Karting & Axe Throwing – Indoor electric race karts AND axe throwing? Sounds like a good time! You can show up without a reservation and start racing. With reasonable pricing, you can do both activities in one night and come back another day! Grab a group of friends for the axe throwing, it's a great outing for 4+ people!
Play: CLE – This is worth the drive to the deep west side. It's an indoor playground for adults and offers hours of adventure, climbing, and ninja warrior challenges. They also have kid-friendly activities! You can plan to make a day out of it and take a break at their restaurant for lunch.
Cleveland Museum of Natural History – In the heart of University Circle, this is a unique outing for the whole family. My two-year-old niece loves to learn and explore, and the shows at the Planetarium are always a hit.
Rock and Roll Hall of Fame – Would this list be complete without a mention of the Rock Hall? I've lived in Cleveland my whole life and I've never gotten tired of visiting this Cleveland staple. They have rotating exhibits and I always feel like I'm discovering something new! With 6 levels of galleries, a theatre, and several special exhibits that rotate into the museum, you're bound to have a "rockin" day.
About the Author
As the Marketing & Events Manager at Engage! Cleveland, Kelsey Ott oversees EC's marketing and event planning efforts and assists with a variety of other mission-focused initiatives. As a lifelong Clevelander, Kelsey loves to put her passion and skill set to use and support her fellow young professional community.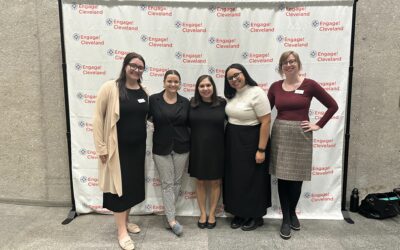 Coming to Fruition: Engage! Cleveland Staff Celebrates Inaugural DE&I Conference Written by...
read more