Top 10 Bars & Breweries Around Cleveland!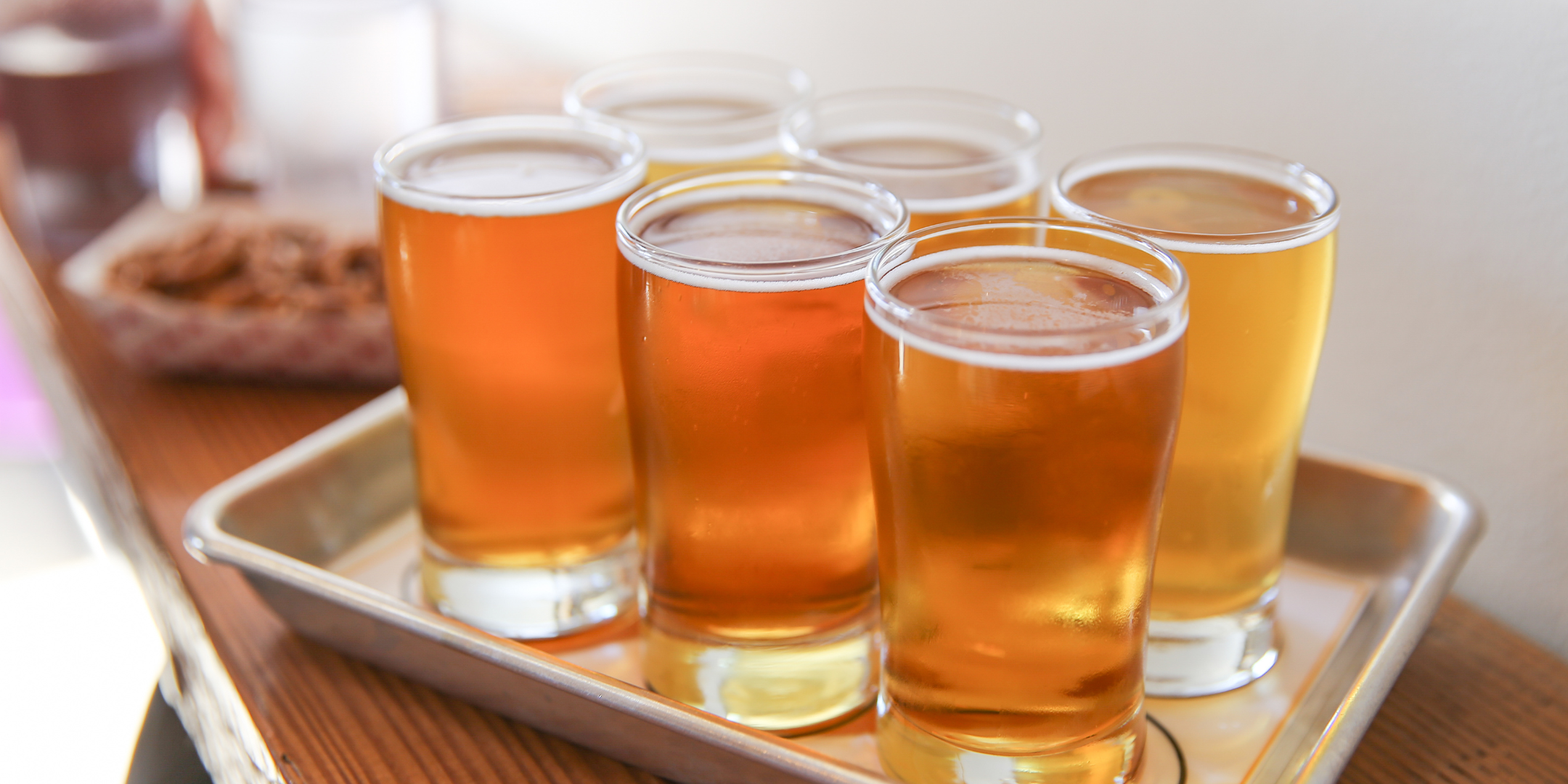 Cleveland, Ohio is a city known for its vibrant nightlife and thriving bar scene. Whether you're a local or a visitor, exploring the diverse neighborhoods of Lakewood, Ohio City, Tremont, and Cleveland Heights will lead you to some incredible local bars. From cozy neighborhood pubs to trendy cocktail lounges, we've curated a list of the top 10 best local bars in Cleveland, each with its own unique charm and standout offerings. So, let's dive in and discover the hidden gems of Cleveland's bar culture!
Forest City Shuffleboard (Detroit Shoreway):
This trendy establishment features multiple shuffleboard courts, allowing visitors to engage in friendly competition while enjoying great drinks. The bar offers an impressive selection of craft beers, signature cocktails, and creative concoctions that cater to every taste. For a refreshing and tropical experience, be sure to try their popular "Pineapple Express" cocktail, a delightful blend of pineapple-infused vodka, lime, and coconut. Alternatively, the "Shuffleboard Smash" is a favorite among patrons, featuring bourbon, muddled berries, fresh lemon, and a hint of mint. 
Porco Lounge & Tiki Room (Ohio City):
Step into a tropical oasis at Porco Lounge & Tiki Room, a legendary bar in Ohio City. This Polynesian-inspired paradise serves up exotic tiki cocktails that transport you to a beachside getaway. From the famous "Zombie" to the refreshing "Mai Tai," their tropical concoctions are simply irresistible.
Velvet Tango Room (Tremont):
For an upscale and elegant bar experience, head to the Velvet Tango Room in Tremont. Known for its classic cocktails and sophisticated ambiance, this speakeasy-style bar offers a curated menu that includes timeless favorites like the "Old Fashioned" and the "Martini." Sip on these expertly crafted libations while enjoying live jazz music.
Prosperity Social Club (Tremont):
If you're seeking a laid-back and welcoming atmosphere, look no further than Prosperity Social Club. This neighborhood bar in Tremont has a nostalgic charm and an extensive drink selection. Order their famous "Lake Erie Monster," a local craft beer, and indulge in comforting pub fare that perfectly complements the cozy ambiance.
The BottleHouse Brewery (Cleveland Heights):
Craft beer enthusiasts will find their haven at The BottleHouse Brewery in Cleveland Heights. This microbrewery offers an ever-changing selection of handcrafted beers brewed on-site. From hoppy IPAs to rich stouts, their beer lineup satisfies every palate. Don't forget to try their crowd-favorite "Pineapple Mango Habanero IPA" for a tropical and spicy twist.
Noble Beast Brewing Co. (The Flats):
Noble Beast Brewing Co. has become a household name in the Cleveland craft beer scene. Located in The Flats East Bank, this brewery and taproom is a hub for beer lovers. With a diverse range of brews on tap, including innovative experimental beers and traditional styles, Noble Beast guarantees an unforgettable tasting experience.
The Wine Spot (Cleveland Heights):
If you prefer wine over beer or spirits, The Wine Spot in Cleveland Heights is your go-to destination. This cozy wine bar and shop offers an extensive selection of wines from around the world. The knowledgeable staff can guide you through the vast collection, helping you discover new favorites to savor on-site or take home.
Nano Brew Cleveland (Ohio City):
Nano Brew Cleveland combines the best of both worlds: craft beer and delicious pub grub. This Ohio City gem features a rotating selection of draft beers, including their own creations, alongside an enticing menu of gourmet burgers and comfort food. Grab a seat on the outdoor patio and enjoy the lively atmosphere.
Market Garden Brewery (Ohio City):
Market Garden Brewery has made a name for itself as one of Cleveland's premier breweries. Located in Ohio City's bustling Market District, this expansive brewery offers a wide range of beers, including their flagship "Progress Pilsner" and seasonal specialties. Visit their beer garden for a relaxed and sociable experience.
The Flying Monkey Pub (Tremont):
The Flying Monkey Pub, nestled in the heart of Tremont, exudes a quirky and eclectic charm. Known for its extensive whiskey collection and unique cocktails, this neighborhood bar offers a cozy atmosphere where locals and visitors gather for good drinks and lively conversation.
Cleveland's local bar scene is a treasure trove for those seeking unforgettable experiences. From the elegant cocktail creations at The Spotted Owl to the tropical ambiance of Porco Lounge & Tiki Room, each of these top 10 local bars in Lakewood, Ohio City, Tremont, and Cleveland Heights offers something distinctive. So, embark on a bar-hopping adventure and discover the rich flavors and welcoming vibes that make Cleveland's local bars truly exceptional. Cheers!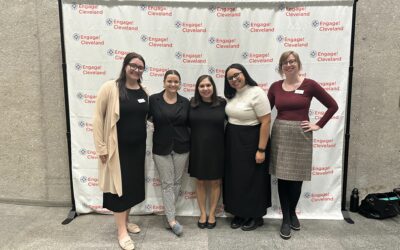 Coming to Fruition: Engage! Cleveland Staff Celebrates Inaugural DE&I Conference Written by...
read more