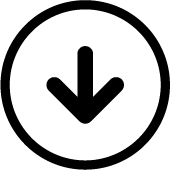 Engage! Cleveland's Generation NEXT Awards honors the companies, organizations, and individuals working diligently to attract, engage and retain up-and-coming talent to Cleveland.
Winning companies and individuals are recognized for their efforts in helping transform the region into a premier community and making Cleveland a great place to live and work.
2nd Annual Generation NEXT Awards
27 September 2023
- Stillwater Place at Cleveland Metroparks Zoo
00

days

00

hours

00

minutes

00

seconds
Get updates, insights, job alerts and so much more when you subscribe.
Union Home Mortgage
Code3
Bostwick Design Partnership
Oatey Co.
GNCO, Inc.
Cleveland Council on World Affairs
The Sherwin-Willams Company
MIM Software Inc.
Staffing Solutions Enterprises
The Federal Reserve Bank of Cleveland
"Anytime we can keep young talent it's our goal"
And then retain then in the City of Cleveland we pride ourselves in that. We're honored to be recognized for that work.
ASHLEY ALI, UNION HOME MORTGAGE
"The work i get to do every day is worthwhile"
It's humbling to be recognized by Engage! Cleveland for the work I do every day in Diversity, Equity and Inclusion.
SOPHIE HALL, SWAGELOK
"There are so many opportunities here"
For young professionals, there is an abundance of opportunities here in Northeast Ohio and we're proud to be honored for our part in contributing to that.
CAROLYN LEKAN, THE SHERWIN-WILLIAMS COMPANY